Eric Roy
Chair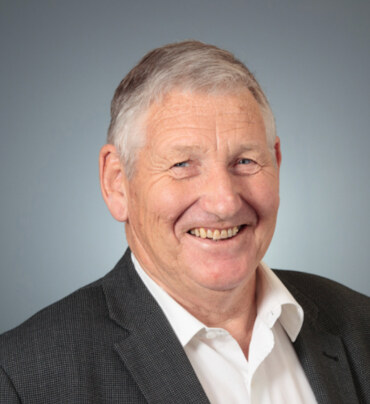 Eric brings extensive political experience and networks along with farming expertise to the role of Clean Energy Workstream Chair. Eric served as National Party MP between 1993 and 2014 as well as serving as Assistant Speaker of the House from 1998 to 2002 and Deputy Speaker of the House in 2011. After retiring from politics at the 2014 election, Eric was appointed a Companion of the Queen's Service Order, for services as a Member of Parliament, in the 2015 New Year Honours. Eric is also a Justice of the Peace. He owns and manages Glenore Farms, a Southland-based farm business providing dairy support, running beef, deer along with a sheep operation selling sire rams. Eric is also serving a second term as regional councillor for Environment Southland.
Mike Shatford
Workstream Lead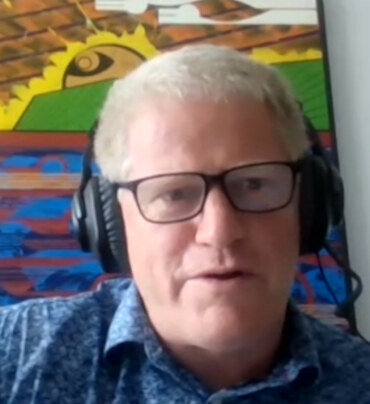 Mike is the Strategic Advisor at Murihiku Regeneration, leads the Clean Energy Workstream and is also the Just Transition Clean Energy Work Stream lead. He also supports the Portfolio of workstreams and priorities as the Portfolio Manager. He is an experienced leader and strategist in diverse situations, organisations and sectors.
Mike grew up in Murihiku - Southland has previously worked with the New Zealand Army as a commissioned officer, in leaderships roles at the Ministry of Social Development and as an executive at the Canterbury Earthquake Recovery Authority. He was also the Private Secretary and Chief Advisor to a number of Government Ministers around Greater Christchurch Regeneration.
Mike's connection to Ngāi Tahu is through his wife and children, who are of Ngāi Tahu decent through both Makaawhio and Te Taumutu Rūnanga.
Terry Nicholas
Murihiku Regeneration Sponsor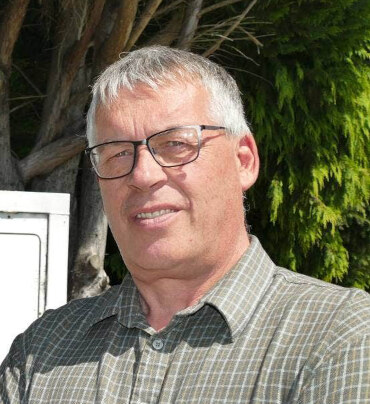 Terry is the Manager of Hokonui Rūnanga, the Hokonui Representative on the Te Rūnanga o Ngāi Tahu tribal council, and the Portfolio Director for Murihiku Regeneration. Terry has been involved with Hokonui Rūnanga and has been the Hokonui Te Rūnanga O Ngāi Tahu representative since January 1999. His special interest is building succession out of settlement - "mo tatou, a, mo ka uri a muri ake nei". Terry is also a member of the Just Transition oversight group, to ensure the rights and interests of Murihiku hapū are being represented.
Terry works tirelessly to protect and enhance spiritual, cultural, organisational, educational and economic aspirations of Hokonui Rūnanga and Murihiku Hapū through Murihiku Regeneration. His vision for the future is for Hokonui Rūnanga to be a leading organisation, well positioned back in its role where it has been absent for so long. Tiwai Point has a rich cultural history, and Terry has a deep passion to have the area remediated and reinstated. He is a descendant Captain James Joss, a whaler who previously owned the land where the existing smelter is located. This land was allocated in customary terms by Tuhawaiki paramount chief of Murihiku.
Lachlan Rule
MBIE lead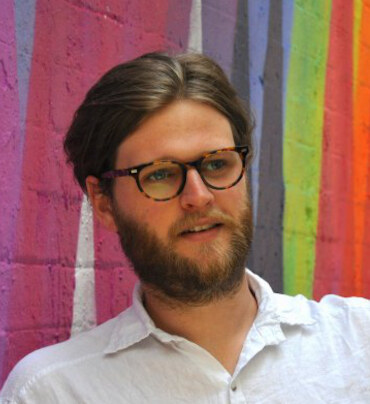 Lachlan Rule is a Principal Policy Advisor in the Just Transition Partnerships team at the Ministry for Business, Innovation and Employment. Lachlan is a proud Tasmanian, and has previously worked as a Ministerial Advisor and with ENGOs focussed on the energy transition.
Prof Sally Brooker
University of Otago - Chemistry Professor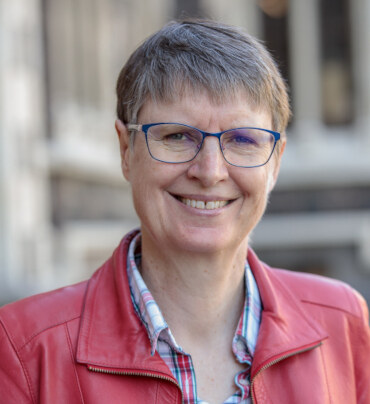 Professor Sally Brooker (MNZM) is an inorganic chemist at the University of Otago. Sally grew up on a mixed sheep/crop farm near Hawarden, near the Hurunui River with Mt Tekoa's snowy peak a spectacular sight in the winter. She attended Hawarden Area School (now Hurunui College), then gained a BSc (Hons) and PhD in Chemistry from the University of Canterbury. After 18 months as a postdoc at Goettingen University, Germany, she took up a lectureship at Otago University where she is now a full professor.
Her team are making and testing designer complexes of earth abundant metal ions in the search for better catalysts for reducing the energy required to produce green hydrogen from water, and carbon-neutral fuels selectively from carbon dioxide. She is co-leader, with Dr Paul Jerabek (HelmholzZentrum Hereon, Hamburg), of a German-NZ relationship building grant focussed on green hydrogen, which will foster relationships between the two countries, and provide opportunities for investment and collaboration with high-value industrial and research partners.
Ian Collier
Great South Chair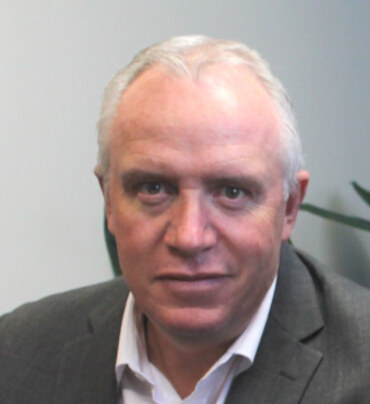 A former regional affairs manager for Air New Zealand, Ian has had a career of sustained high achievement in senior management positions across several industries, including telecommunications, retail, aviation, tourism and logistics. He has extensive experience in regional development with over 20 years managing key stakeholder relationships across economic development, tourism, and local government and chamber of commerce entities throughout New Zealand. He has worked closely with a number of iwi, including Ngāi Tahu.
Ross Copland
Chief Executive NZ Infrastructure Commission Te Waihanga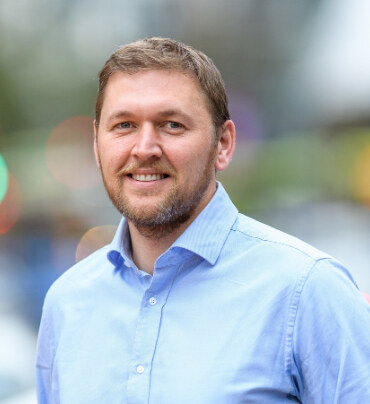 Ross Copland has a background in the design, procurement, financing, and delivery of infrastructure as an engineer, an asset manager and a Chief Executive. He has worked in commercial construction and property on both sides of the Tasman, finishing up as National Operations Manager for Westfield in 2013. He returned to New Zealand to pursue a career developing tourism infrastructure. Ross holds a Bachelor of Civil Engineering with First Class Honours, a Bachelor of Commerce and an MBA.
Regina Eisert
New Zealand-Germany Science and Innovation Coordinator at MBIE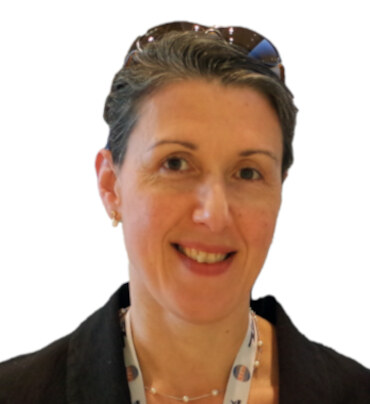 Regina Eisert was born in Germany and re-located to Christchurch, New Zealand for the last year of high school and for university. She completed undergrad and a PhD in animal physiology at Lincoln University before taking up a postdoc at the Smithsonian Institution in Washington DC. Her research interests are marine mammals and marine conservation, and most of her work has taken place in Antarctica. The Ministry of Primary Industries recalled Regina to New Zealand in 2013 to set up a top predator programme for the Ross Sea region Marine Protected Area. Regina has a science consulting firm, Kosatka Consulting, and is an Adjunct at Victoria University of Wellington.
Since 2018, Regina has been contracted to the Ministry of Business, Innovation, and Employment (MBIE) to serve as the New Zealand-Germany Research and Innovation Coordinator and facilitate cooperation with German partners. In her MBIE role, Regina is assisting with bilateral initiatives in green hydrogen and other areas of research. For Murihiku Regeneration, Regina is coordinating two projects under the Energy Workstream, one in Blue Energy (wave energy generation) and one in Blue Carbon (carbon sequestration in coastal marine systems).
James Flannery
General Manager Strategy at Contact Energy
James is the General Manager of Strategy at Contact Energy. James has worked at Contact Energy for over 20 years and prior to his current role he has held a number of senior electricity trading, risk management and gas trading roles.
Anna Kominik
Edmond Hillary Foundation / Electricity Retailers Association
Anna works at the intersection of business, technology, strategy and system thinking and has worked in organisations of all sizes and at all stages of the business cycle over her career.
Most recently, Anna was Asia Pacific Director of Wisk - sitting on the US executive and working with a multinational team to bring to market one of the world's first self-flying electric air taxis. During her time at Wisk, the company partnered with Ngāi Tahu to build cultural and business connections and learnings, including engaging rangatahi in the future of aviation both in Aotearoa and in the United States.
Prior to Wisk, Anna established her own businesses, worked in Government and advised and implemented go-to-market strategies, regulatory engagement, brand building and community-led development for organisations in Aotearoa, Australasia and the US.
Anna is currently the independent Chair of the Electricity Retailers' Association of New Zealand (ERANZ), Chair of the Edmund Hillary Fellowship and Hillary Institute and advises in the New Zealand aerospace sector. Anna was a Commonwealth Foundation Emerging Pacific Leader and has a master's degree from Northwestern University, Chicago. She has been recognised in Aotearoa and globally for her leadership and achievements in driving green innovations that create sustainable and distributed social and economic value.
Ken Frankin
Corporate management and commercial property investment
Ken manages the company that provides helicopter air ambulance services for the South Island, and undertakes some independent consultancy for a small number of clients.
Jason Leppens
Senior Regional Advisor Kānoa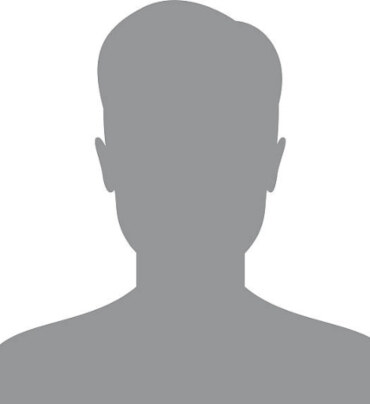 Jason is a Senior Regional Advisor with Kānoa, the Regional Economic Development and Investment Unit of MBIE.
Prior to this Jason worked for Te Puni Kokiri where he has worked across the Ngai Tahu Takiwā, including with the four Murihiku rūnaka where he assisted with the development of Te Tapu o Tāne. Jason is also a member of the New Zealand Emergency Management Assistance Team and was on the Canterbury Civil Defence and Emergency Management Welfare Coordination Group during the Canterbury, Christchurch and Kaikoura earthquakes. He is a social scientist and has focused on peoples relationships with nature and the environment, and has been an Examiner for Lincoln University Environmental Studies.
Jason lives in Te Whakaraupo/Lyttleton Harbour.
Nicki Sutherland
EECA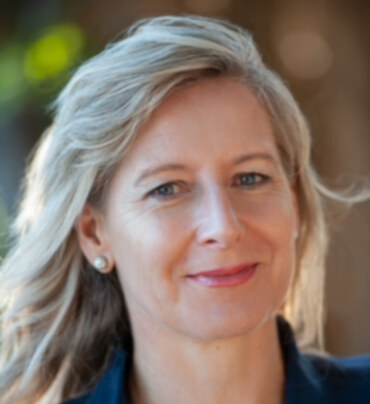 Nicki is EECA's GM of Investment and Engagement. EECA is NZ's leading agency in the transition to clean and clever energy and is igniting change through investment, regulation, sharing information, and providing investment and technical advice.
Nicolas Vessiot
General Manager Strategy & Customer (acting)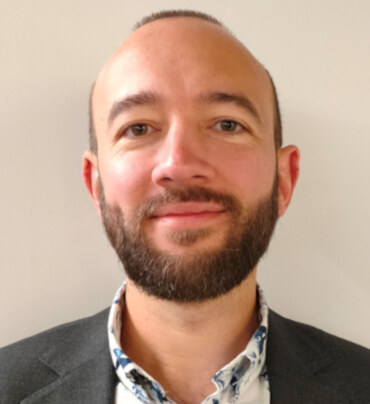 Nicolas was appointed acting General Manager Strategy and Customer in December 2021, after joining Transpower in July that year as Senior Strategy Manager. Prior to this role, he held a series of senior positions within the energy industry, including with Gas and Electricity distribution business Powerco, and French electricity generator EDF. Nicolas holds a Masters of Science in Engineering (Diplôme d'ingénieur) from École Centrale Paris.
Responsibilities include customer solutions and relationships, development and implementation of the organisation's strategy.
Guy Waipara
General Manager Development Meridian Energy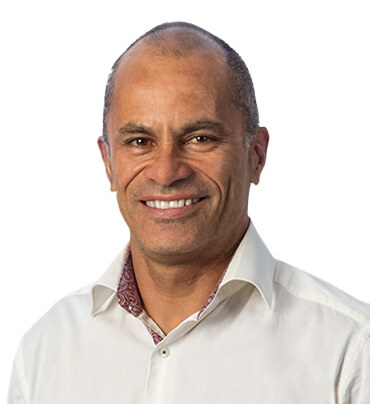 In January 2021 Guy took the newly developed role of General Manager Development at Meridian Energy. His role is to take the lead on the transformational aspects of Meridian's strategy to utilise renewable electricity to decarbonise the electricity sector and the wider economy.
Guy has over 30 years' experience in the electricity sector, and previously worked at Transpower New Zealand Ltd in roles responsible for transmission planning and network development.
Dion Williams
Regulatory Manager PowerNet Ltd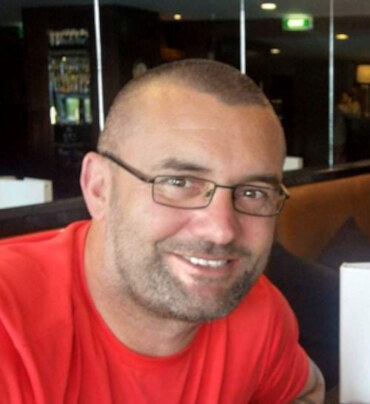 Dion is currently employed as the Regulatory Manager at PowerNet. He is also a member of Awarua Rūnanga, and Chair of the iwi Ngāi Tahu Fund cultural development fund.
Dion was born, raised and schooled in Invercargill, and after studying at the University of Otago, he worked in the Ngāi Tahu corporate office pre-and post-Treaty Settlement. After returning home in early 2000s, Dion and his whānau moved to Wellington to work in both mainstream and Māori leadership roles in the public sector. He returned home to Murihiku with this whānau in 2020.