Tā Tipene O'Regan
Upoko Te Rūnaka o Awarua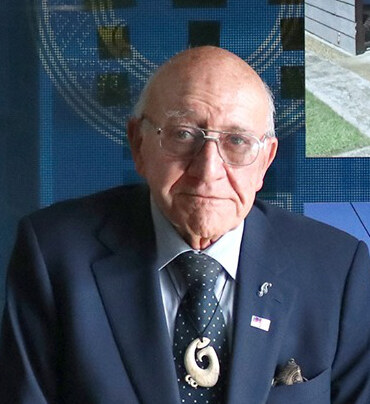 Tipene was born to his Ngāi Tahu mother, Rena Ruiha O'Regan (nee Bradshaw) in Wellington in 1939. His father was Rolland O'Regan, a surgeon of West Coast Irish descent. His mother had been born at Kōpūtai but raised in Awarua (Bluff). Rena was a nurse and a singer who descended from 'most of the major hapū of Ngāi Tahu'.
Tipene's personal scholarly interest is largely in traditional history and ethnology of Ngāi Tahu and Te Waipounamu. As well he has a major academic interest in general New Zealand history and the Māori political economy. Tipene has published and lectured extensively over many years on Ngāi Tahu traditional history, Polynesian migration, Treaty issues and the evolution of biculturalism. Tipene O'Regan was knighted in 1994.
Sponsor: Clean Energy Workstream
Michael Skerrett
Upoko Waihōpai Rūnaka Inc.
From Waihopai/Invercargill, Michael's family can be traced back more than 800 years in Murihiku. Michael has dedicated his life to Murihiku Māori, and is passionate about protecting the future of Ngāi Tahu. He has served Ngāi Tahu as Upoko, Rūnanga Chairperson, Te Rūnanga representative and was the founding Manager of Te Ao Marama environmental service agency. In 2013 Michael was awarded the Queen's Service Medal for services to Māori and he became an Honorary SIT Fellow in 2014.
Sponsor: Te Ara Aukati Kore
Terry Nicholas
Upoko Hokonui Rūnanga and Programme Director
Terry is the Manager of Hokonui Rūnanga, the Hokonui Representative on the Te Rūnanga o Ngāi Tahu tribal council, and the Portfolio Director for Murihiku Regeneration. Terry has been involved with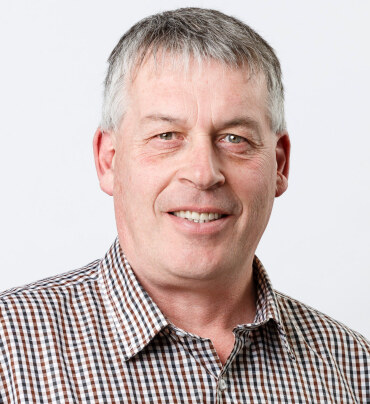 Hokonui Rūnanga and has been the Hokonui Te Rūnanga O Ngāi Tahu representative since January 1999. His special interest is building succession out of settlement - "mo tatou, a, mo ka uri a muri ake nei". Terry is also a member of the Just Transition oversight group, to ensure the rights and interests of Murihiku hapū are being represented.
Terry works tirelessly to protect and enhance spiritual, cultural, organisational, educational and economic aspirations of Hokonui Rūnanga and Murihiku Hapū through Murihiku Regeneration. His vision for the future is for Hokonui Rūnanga to be a leading organisation, well positioned back in its role where it has been absent for so long. Tiwai Point has a rich cultural history, and Terry has a deep passion to have the area remediated and reinstated. He is a descendant of Captain James Joss, a whaler who previously owned the land where the existing smelter is located. This land was allocated in customary terms by Tuhawaiki paramount chief of Murihiku.
Rewi Davis
Te Ao Tūroa Environmental Pou Workstream Lead
Born In Riverton to Bill and Jane Davis, Rewi grew up attending the Tītī Islands seasonally and fishing out of Bluff as a young man.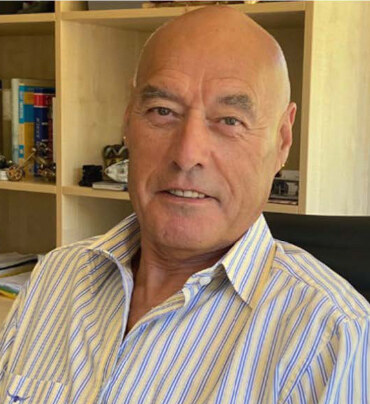 In March 1976 Rewi joined the Offshore Oil and Gas Industry starting the first job in Big Glory Bay Rakiura on the American Drilling Rig Penrod 74. He spent the next 40yrs traveling and working globally, working his way up through the ranks from Deck Roustabout to Offshore Drilling Superintendent in charge of the Rig. He worked in the position of Shore Based Operations Manager for offshore drilling rigs in various countries followed by the role of Assistant Area Manager for Asia, Australia and New Zealand. In the latter years Rewi worked as a Drilling Consultant for various International Petroleum Companies.
Although Rewi was based in many different countries due to work, he has always maintained a strong connection with the Tītī Islands and supported his parents and Ōraka Aparima Rūnaka in their Ngāi Tahu mahi.
Dr Michael Stevens
Tiwai Future Workstream Lead
Mike is a Ngāi Tahu historian who grew up in Bluff. He and his whānau are stalwarts of the annual tītī (muttonbird) harvest and are well-known for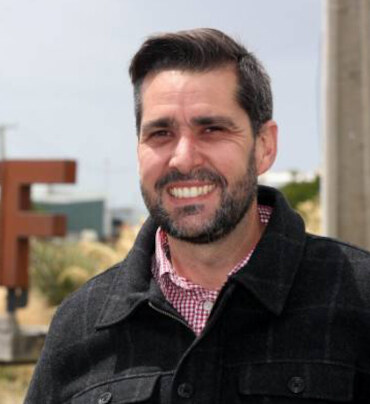 maintaining he mahi pōhā: kelp receptacles that hold preserved tītī.
Mike has published widely on Ngāi Tahu history, in recent years through his work with the Ngāi Tahu Archive at Te Rūnanga o Ngāi Tahu. Long involved with Te Rau Aroha Marae and Te Rūnaka o Awarua, he is the Alternate Representative for the latter to Te Rūnanga o Ngāi Tahu.
Ivan Hodgetts
Operations Manager - Invercargill; Te Ara Aukati Kore (Pathways without barriers) Workstream Lead; Just Transition Worker Transition Project Lead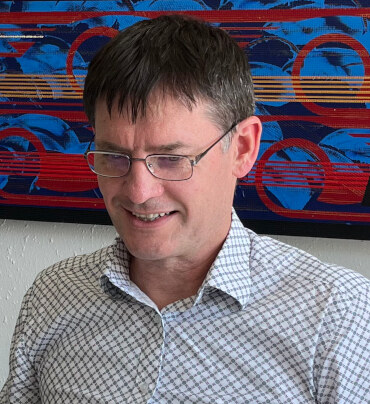 Ivan currently divides his time between working for the Ministry of Education as Principal Advisor Secondary Transitions, and Murihiku Regeneration. As an educationalist, Ivan emphasises inclusive education, underpinned by a focus on identity, hope and purpose for all learners. These three factors are crucial to supporting people as they develop an orientation to the world of work and life more generally. Since 2009 when he returned to Murihiku, Ivan has been involved in a range of initiatives through Hokonui Rūnanga. He is also currently the Deputy Chair of Awarua Whānau Health Services. His experience includes a range of governance roles as well as running a career and organisational development practice and as a CEO in the not for profit sector.
Ivan is leading Murihiku Regeneration's Te Ara Aukati Kore (Pathways without barriers) programme. Te Ara Aukati Kore is a capability focussed programme designed to underpin the four Pou by ensuring whānau have the capability needed to make the most of the post-smelter/Covid pandemic environment.
Mapihi Kahurangi Davis
Kaiarahi Hōtaka - Programme Development Officer
A born and bred pā kid, Mapihi Kahurangi is the product if the people and villages who have raised her; stretching from Ngaruawahia (Tainui), to Rotorua (Te Arawa), all the way to Motupohue (Ngai Tahu/Kati Mamoe/Waitaha).
With hononga from the pito of Te Waipounamu to the hiku of Te Ika a Maui, Mapihi Kahurangi knows the importance of connecting and uplifting whānau, whenua and reo, and aims to continue to do this in her role at Murihiku Regeneration.
Her passion and drive will always be seeing her iwi, hapū and whānau succeed in whatever they set out to do, especially rangatahi as they are our future. She is a firm believer in the potential and aspirations of Murihiku whānau and looks forward to walking alongside them in their pathways to ensure brave, sustainable, happy and prosperous futures.
Mike Shatford
Strategic Advisor; Clean Energy Workstream Lead; Just Transition Clean Energy Project Lead
Mike is the Strategic Advisor at Murihiku Regeneration, leads the Clean Energy Workstream and is also the Just Transition Clean Energy Work Stream lead. He also supports the Portfolio of workstreams and priorities as the Portfolio Manager. He is an experienced leader and strategist in diverse situations, organisations and sectors.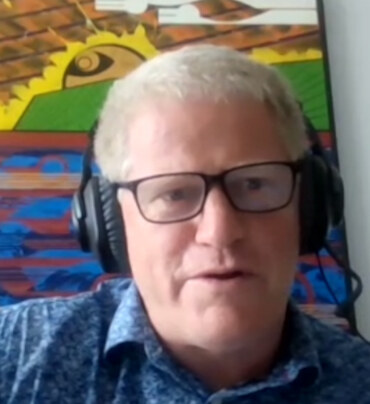 Mike grew up in Murihiku - Southland has previously worked with the New Zealand Army as a commissioned officer, in leaderships roles at the Ministry of Social Development and as an executive at the Canterbury Earthquake Recovery Authority. He was also the Private Secretary and Chief Advisor to a number of Government Ministers around Greater Christchurch Regeneration.
Mike's connection to Ngāi Tahu is through his wife and children, who are of Ngāi Tahu decent through both Makaawhio and Te Taumutu Rūnanga.
Azi Bradshaw
Azi is the 'glue' for the Murihiku Regeneration Whānau. Her mahi is centred on the logistics of our projects and ensuring that our operation runs smoothly. Azi brings the great sense of humour, patience and organisational capability that are vital to success in her role. Alongside this, she also brings a deeply held care for whānau and knowledge of the importance of working together to support each other when needed and to ensure that the job gets done.
Dr Regina Eisert
Murihiku Regeneration Programme Manager for Murihiku ki Te Tonga, Science Advisor for Green Energy workstream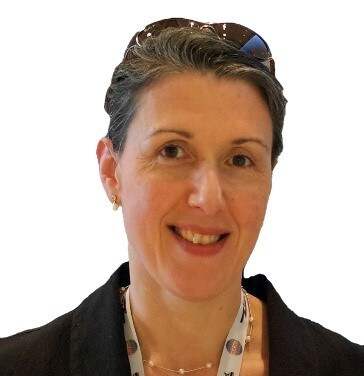 Regina Eisert was born in Germany and re-located to Christchurch for a PhD at Lincoln University. She then took up a postdoc position at the Smithsonian Institution in Washington, DC to carry out research on polar marine mammals. The Ministry of Primary Industries recalled Regina to New Zealand in 2013 to set up a top predator programme in support of the Ross Sea region Marine Protected Area. Regina has a science consulting firm, Kosatka Consulting, and is an Adjunct at Victoria University of Wellington.
Since 2018, Regina has been contracted to the Ministry of Business, Innovation, and Employment (MBIE) to serve as the New Zealand-Germany Research and Innovation Coordinator and facilitate cooperation with German partners. In her MBIE role, Regina is assisting with bilateral initiatives in green hydrogen and other areas of research. For Murihiku Regeneration, Regina supports the Energy Workstream as a member of the Clean Energy Team and acts as the Science Advisor to the new Murihiku ki Te Tonga – Ross Sea Sector Research Programme.
Dr Jan Noordhof
Murihiku Regeneration Strategic Advisor for Murihiku ki Te Tonga and Green Energy workstream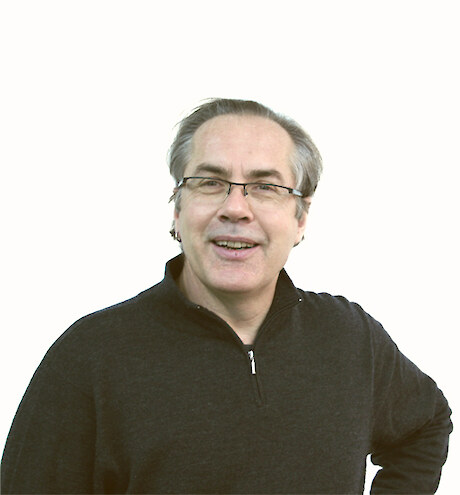 Jan Noordhof was born in Cambridge, England and has lived in New Zealand since the mid-sixties. Since taking a PhD from the University of Auckland, Jan has held roles at the Ministries of Health and Defence, taught at Lincoln University, and undertaken engineering development work for a number of companies, principally at Tait Communications in Christchurch. At Tait, Jan had leadership positions in engineering and marketing and, as a Principal Consultant, delivered technical and industry seminars and addresses to audiences around the world.
Stuart Prior
Murihiku Regeneration Strategic Advisor for Murihiku ki Te Tonga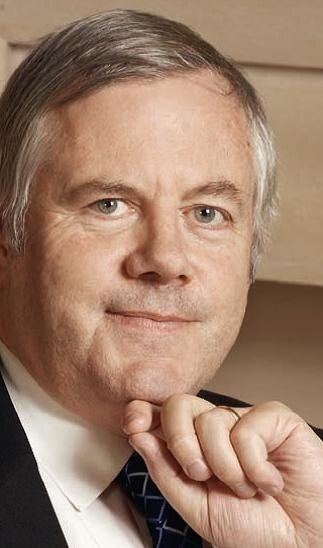 Stuart Prior was born in London and migrated with his parents to New Zealand in 1952. A graduate of Otago University, he lectured in Russian before joining the Ministry of Foreign Affairs. He served in the Ministry for 30 years, completing his service as Ambassador to Russia in 2006. He headed the Antarctic Policy unit in MFAT from 1992-1999. In this role, he managed the then Government's wide-ranging strategic review of Antarctic policy, which resulted in the creation of the New Zealand Antarctic Institute (Antarctica New Zealand) in Ōtautahi Christchurch. He represented New Zealand at meetings of the Antarctic Treaty and CCAMLR. He was also instrumental in the negotiation of several bilateral Antarctic Cooperation statements with New Zealand's international partners. "Prior Cliff" in the Antarctic Churchill Mountains is named after him.
Bob Beth
Strategic Advisor and Global Ambassador – Energy, Innovation and Oceans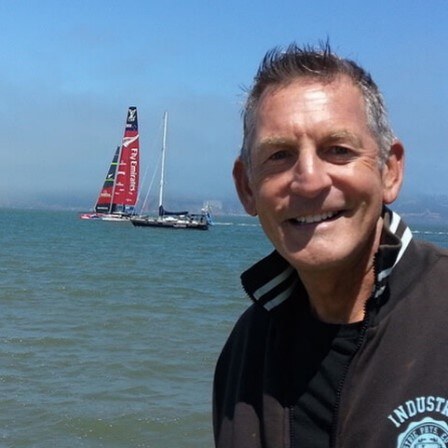 Bob is a Strategic Advisor and Global Ambassador for Murihiku Regeneration around Energy, Innovation and Oceans. Bob provides international strategic advisory support, connection to international partnerships, and project activation to support the development of Murihiku Regeneration strategy and thinking.
Bob's mission is to urgently accelerate the leap to the Zero Carbon Economy to minimise the pollution/carbon footprint from transportation and to create more affordable energy in support of economic equality.
Bob is also an adventurer, nature lover and lifelong sailor. For almost two decades, he has spent full seasons each year, effectively living off the grid, cruising his sailboat throughout Oceania - New Zealand, Australia, and the South Pacific.
He brings his perspective and experience from a four-decade involvement in advanced computer technology in Silicon Valley, on Wall Street, and within western defence intelligence. He thrives at the leading edge of innovative disruptions and has vast experience at the conception stage of startups or new services. He specializes in platform level thinking and disruptive simplifications, finding inflection points where business model and financing innovations can unlock and accelerate the adoption of transformative solutions for a reduced carbon footprint.