Murihiku Regeneration's Southern Ocean - Murihiku ki te Tonga project is about understanding, protecting, and sustainably managing the Southern Ocean - from Murihiku to Antarctica.
Globally there is a rising awareness that indigenous knowledge and indigenous leadership are essential for understanding, protecting, and sustainably managing the ocean.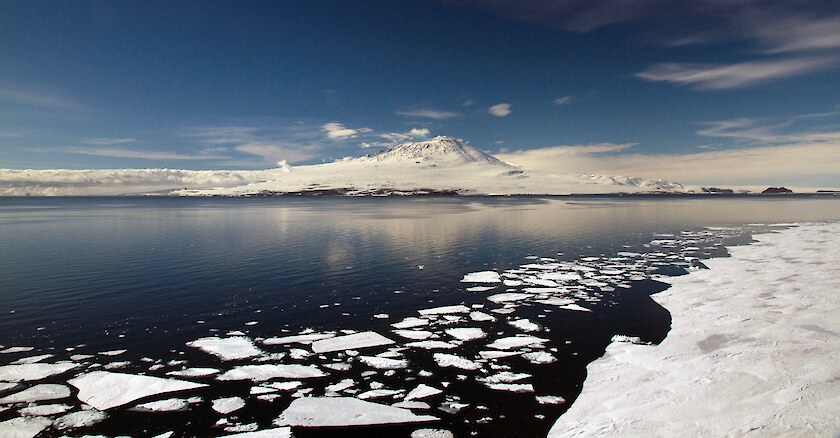 View towards Mount Erebus and sea ice.
Purpose
Ngāi Tahu ki Murihiku leads research and monitoring of the ocean from Murihiku to Antarctica for effective protection and management of Te Taiao Moana and for the benefit of our region, our country, and the World.
Find out more about our Research and Monitoring programme, partnerships and our first research expedition, leaving in February 2023.
Context
Te Moana Tāpokopoko a Tāwhaki and Te Tiri o Te Moana (the ocean south of Murihiku and Antarctica) are home and hunting ground for many iconic species and represents one of the least impacted marine environments on Earth. At the same time, there is rising pressure to exploit marine resources through fishing, aquaculture, mining, and as a source of energy.
In the Pacific, whales, seabirds, and other marine keystone species migrate seasonally from the tropics to temperate and polar latitudes, some as far as Antarctica. This living web spans the entire Pacific Hemisphere and effectively functions as a dynamic sensor network for climate and marine productivity.
Beyond its significance as an ecosystem, the Southern Ocean is essential for understanding, anticipating, and coping with climate change.
Closer to home, development of marine energy such as offshore wind and wave energy in Murihiku requires a deep understanding of the ocean to achieve a balance that respects the environment and permits sustainable use.
Subantarctic Islands
The New Zealand Subantarctic Islands consist of five island groups south-east of Te Waipounamu:
Archaeological evidence indicates that Polynesian explorers and their dogs were present in the Auckland Islands as early as the 13th-14th Century AD.
Find out more about the Subantarctic Islands and their importance.
Ross Sea Sector
The Ross Sea region is characterised by the presence of ice in various forms and bounded to the south by the Ross Ice Shelf, a massive floating glacier twice the area of the UK. The Ross Sea is considered one of the least disturbed marine environments on Earth and is home to amazing biodiversity, including many endemic species found nowhere else in the world.
The Ross Sea Sector is located between 160° E and 150° W. It contains the Ross Dependency, New Zealand's Antarctic Claim.
Find out more about the Ross Sea Sector and its importance.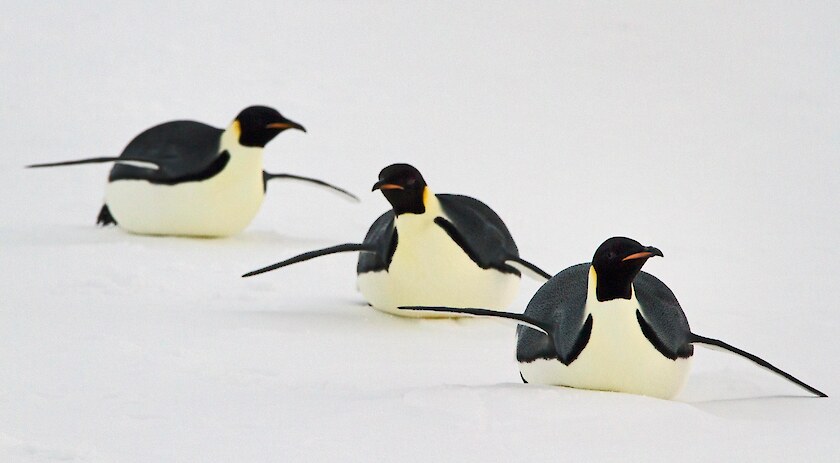 Three emperor penguins travelling across the sea ice.
Contact