Keep up to date with the latest wānanga and hui coming up:
Hokinga Whakaaro - Online Leadership Workshop
Murihiku Regeneration is proud to be hosting Module 1 of the leadership workshop - Rangatiratanga, Hokinga Whakaaro - on Monday 11 April 2022.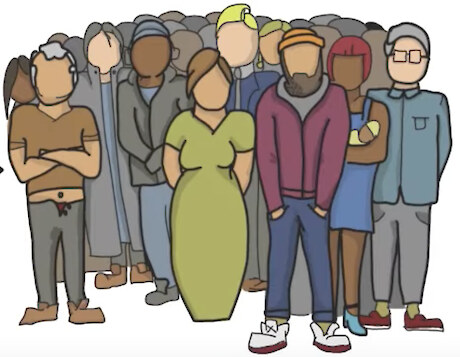 Murihiku Regeneration's leadership programme (Rangatiratanga, Hokinga Whakaaro) is intended to enhance the network of leadership capability across the takiwā.
This will support intergenerational succession and effectiveness of Papatipu Rūnanga, government and non-government, community, and commercial organisations. The title captures the importance of looking back and reflecting when leading.
Find out more about Rangatiratanga, Hokinga Whakaaro.
---
Science and Innovation Wānanga
On Wednesday 24 and Thursday 25 November 2021, Murihiku Regeneration hosted its inaugural Science and Innovation Wānanga.
The people of Murihiku have a once in a lifetime opportunity to leverage the closure of Tiwai Smelter and the greening of economic activity more generally, into a regenerative kaupapa. A kaupapa of sustainability and quality of life in a thriving, healthy environment for generations to come. The aim of the wananga was to develop a shared understanding with key stakeholders, of both the context of the Tiwai Aluminium Smelter closure and the opportunities that a post-smelter environment is presenting. See About Us to find out more about the Murihiku Regeneration collective and kaupapa and view the foundation document (PDF, 682.77 kB) from September 2020.

Science and innovation will be the vital drivers of our future success. We know this because science and innovation are pivotal to responding to the challenges we face, including:
Tiwai Smelter closure, the loss of jobs and the remediation of the site.
Climate change, environmental decline and sustainability.
Ensuring we can utilise green energy innovations to decarbonise human activity.
The pace of technological change and its impact on the future of work.
Missed the event? View on YouTube
View the sessions here on YouTube - thanks to Sono Sounds Systems.
Read the following news articles
Iwi plans to build a green future for Murihiku (Stuff)
'We want to have a voice': Ngāi Tahu (Southland Express)
Green hydrogen key part of process (Southland Express)
Thank you
Sponsor and speakers: Our thanks go to:
Fortescue Future Industries - Event sponsor and speaker (https://ffi.com.au)
Hyundai New Zealand - providing the Hyundai Nexo that visited all secondary schools in Invercargill (hyundai nexo nz)
HWR Richardsons - the venue at Transport World (transportworld.co.nz)
PGG Wrightson - Sponsor and speakers (pggwrightson.co.nz)
Meridian Energy - Sponsor and speaker (meridianenergy.co.nz)
Contact Energy - Sponsor and Speaker (contact.co.nz)
Public Sector: Ministry of Education, Te Puni Kōkiri, Ministry of Social Development and Ministry of Business Innovation and Employment