The New Zealand Subantarctic Islands consist of five island groups south-east of Te Waipounamu: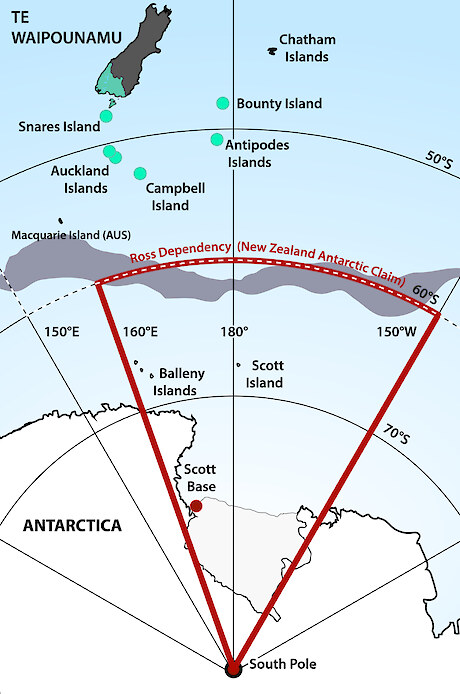 The Ross Sea Sector (160°E to 150°W). Shown are the Subantarctic Islands (green dots), Antarctic Convergence (grey shading), Ross Dependency (red line), and CCAMLR Convention Area (white dash) in relation to Murihiku.
World Heritage Status
The Subantarctic Islands are located on the boundaries between two ocean fronts, and support outstanding biodiversity. The island groups and marine environment out to 12 nautical miles have UNESCO World Heritage status.
Together with Macquarie Island, the New Zealand Subantarctic Islands are a plant biodiversity hotspot and, with around 35 endemic taxa (found nowhere else in the world), have the richest flora of all the subantarctic islands that surround the Antarctic continent.
A large number and diversity of seabirds and penguins nest in the islands, with 126 bird species in total, including 40 seabirds of which five breed nowhere else in the world.
The islands are home to endangered rāpoka (New Zealand sea lions) as well as several million tītī (muttonbirds). At least twelve of the 18 penguin species worldwide occur in the Ross Sea Sector.
In winter and spring, tohorā (southern right whales) congregate in the waters around Maungahuka and Moutere Ihupuku to breed.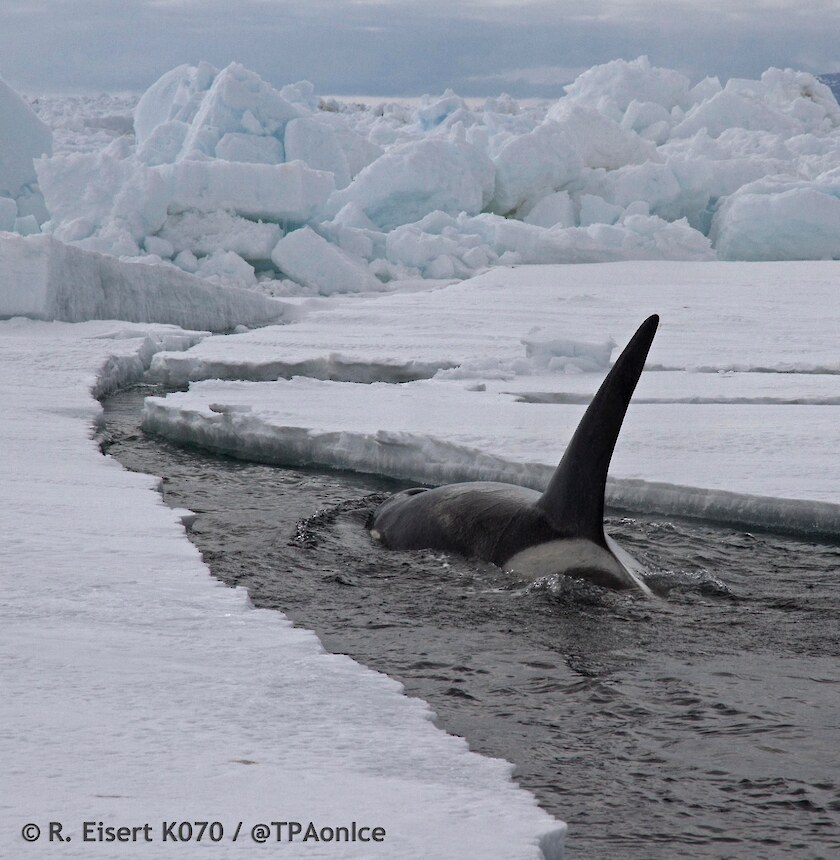 The Ross Sea region is home to a distinctive type of kākahi (killer whale) that hunts toothfish and skilfully navigates through sea ice.