He Ao Hou: New Future Murihiku School STEAM Education Programme
Murihiku Regeneration has launched the He Ao Hou: New Future Murihiku programme for our region's schools. He Ao Hou is a key part of our intergenerational capability strategy. The programme is designed to engage Southland's young people (both primary and secondary schools) in a conversation about the future of life in our region, and will centre on:
.. the role of green energy, science and innovation in both sustaining a great place to live and providing decent, life affirming work.
He Ao Hou provides professional development for school staff in STEAM education alongside an opportunity for young people to express their vision for the future of Southland. The programme will begin with a professional development day on Monday 22 May 2023 for Teachers.
Later in the year we will be working with schools to hear the voice of our young people. We want them to tell us what they imagine for the future of the region and the role technology could play in their lives. Ivan Hodgetts (Programme Lead, Te Ara Aukati Kore) stated that "this is a great opportunity to help our young people develop a positive view of the future and an understanding across education of the opportunities that will emerge in the coming decades".
Through He Ao Hou we want to encourage all our young people to have a sense of hope and purpose for the their future in our community.
Professional Development Day - Monday 22 May
The day explored the realities of green energy and a decarbonised economy alongside how school curriculum can be enriched using the hydrogen science kits provided.
He Ao Hou was day one of three days of focused development of the future for our Region.
Day two and three involved a Green Energy Wānanga. Combined, these events provided a foundation for the next phase our collective efforts to secure a prosperous and vibrant future for Murihiku.
Programme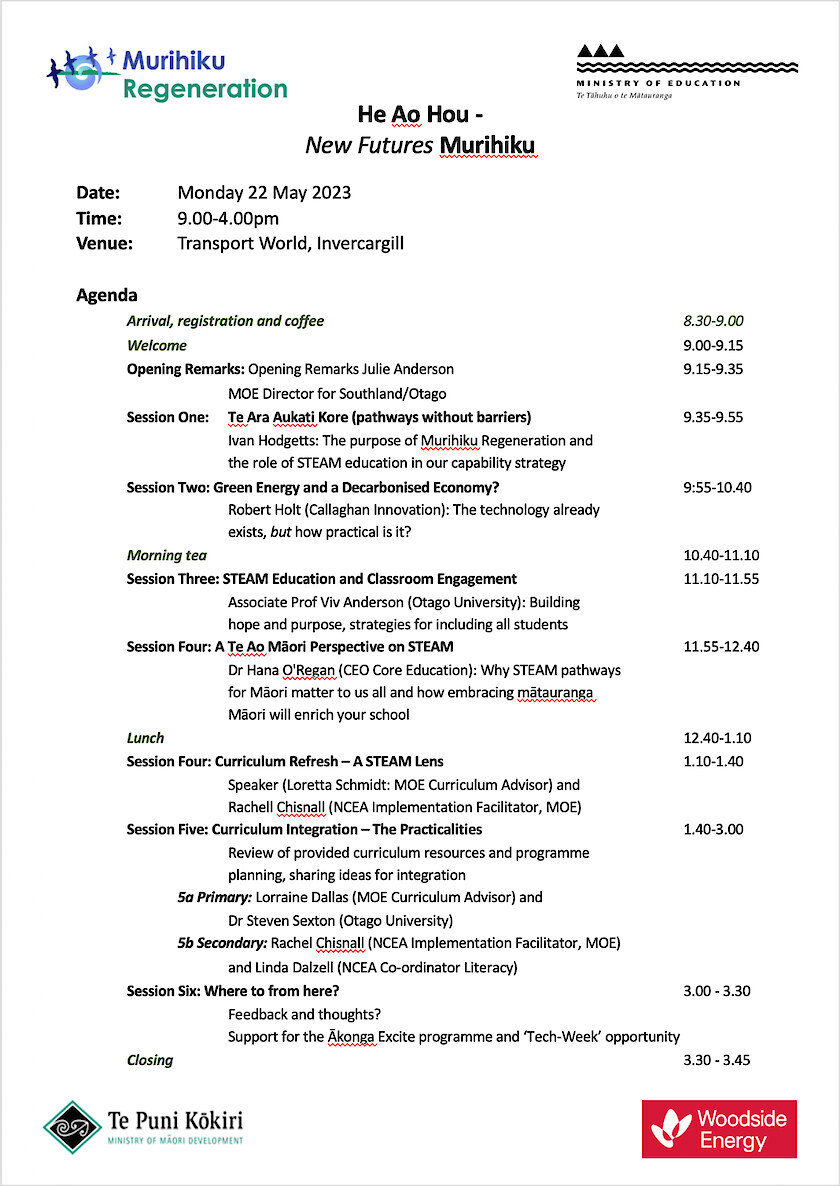 The Sponsors:
The Murihiku Regeneration Expo series was a by invitation, free to attend event. The generosity of our event and programme sponsors have made this possible.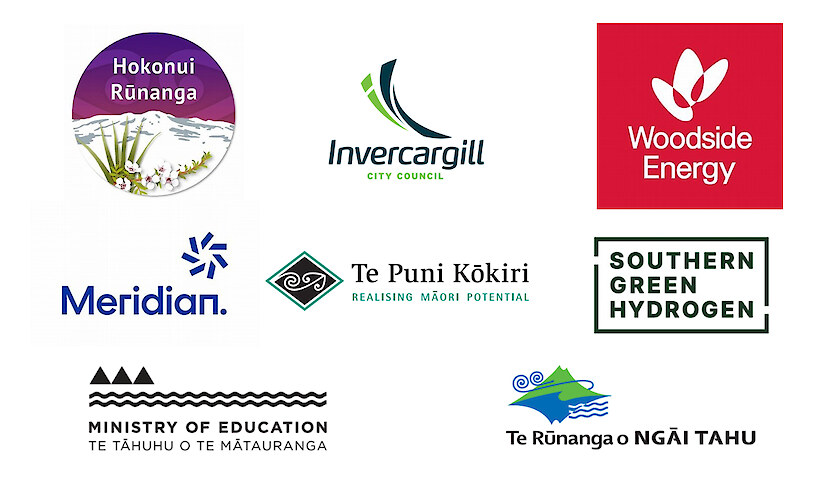 Te Reo Version (PDF, 970.60 kB)