Guy Waipara (Meridian Energy)
In January 2021 Guy took the newly developed role of General Manager Development at Meridian Energy. His role is to take the lead on the transformational aspects of Meridian's strategy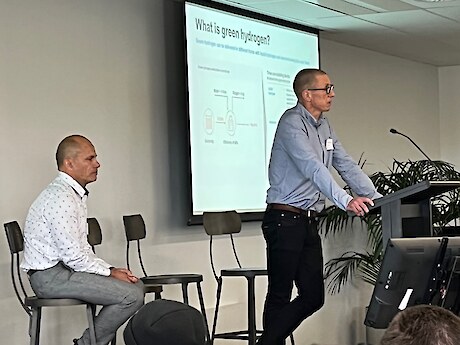 Guy Waipara (left) and James Flannery (right) talked about green hydrogen opportunities to utilise renewable electricity to decarbonise the electricity sector and the wider economy.
Guy has over 30 years' experience in the electricity sector, and previously worked at Transpower New Zealand Ltd in roles responsible for transmission planning and network development.
James Flannery (Contact Energy)
James is the General Manager of Strategy at Contact Energy. James has worked at Contact Energy for over 20 years and prior to his current role he has held a number of senior electricity trading, risk management and gas trading roles.