Hon Megan Woods is a Christchurch local and has been the Member of Parliament for Wigram since 2011. Megan was sworn in as a Minister of the Crown following the 2017 election with portfolio responsibilities including Housing, Energy and Resources, Research, Science and Innovation, and Associate Finance.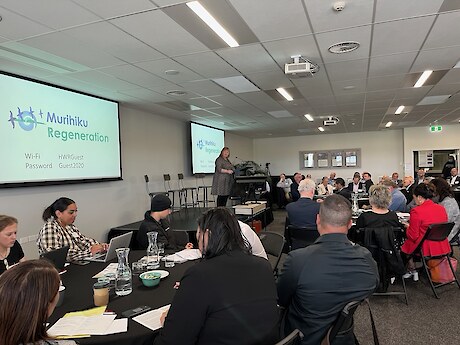 Hon Megan Woods speaking on day one of the Science and Innovation Wānanga
Megan enjoys her diverse set of portfolios and has a particular interest in where they can complement each other, such as how research and innovation can be applied to new applications in the energy or housing sectors. Before becoming a Member of Parliament, Megan worked as a Business Manager at Plant & Food Research. She holds a PhD in New Zealand History from the University of Canterbury, more specifically a study of Māori urbanisation during and after WWII, and the housing policies that facilitated one of the swiftest rural urban shifts in history.