Agreement with Meridian on Murihiku green energy a good first step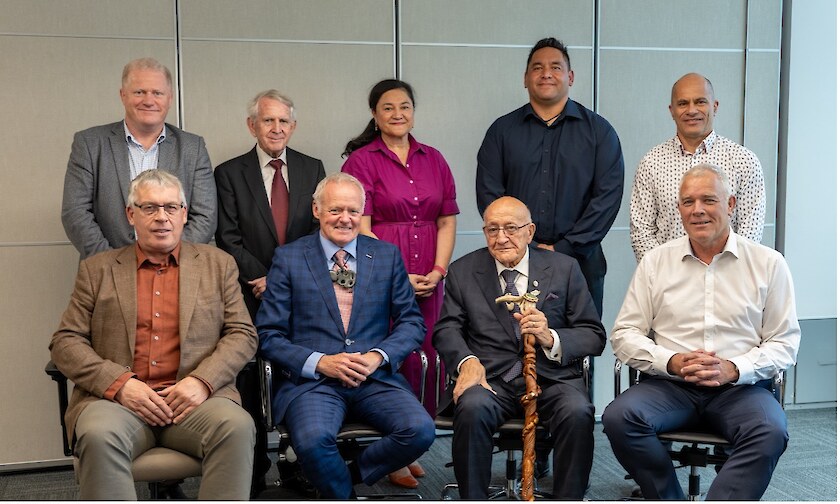 Pictured left to right, front row Terry Nicholas (Ngāi Tahu), Mark Cairns (Meridian), Tā Tipene O'Regan (Ngāi Tahu), Neal Barclay (Meridian). Back row Mike Shatford, David Stock, Arihia Bennett (Ngāi Tahu), André Konia (Meridian), Guy Waipara (Meridian).
On Monday 5 December 2022, Murihiku Upoko signed a Memorandum of Understanding (MOU) with Meridian Energy Limited around Tiwai Smelter and green energy opportunities.
"From our perspective, a key purpose of the MOU was to ensure that the power generated at Manapōuri for Tiwia Smelter and the region remains available to support potential future industries," said Terry Nicholas, Murihiku Regeneration Portfolio Director and Hokonui Rūnanga Upoko.
"This agreement is a necessary first step in ensuring we can build a robust and reliable relationship with Meridian. We are focused on ensuring a positive energy transition for Murihiku and it supports decarbonisation for all of Aotearoa," said Tā Tipene O'Regan, Upoko o Awarua Rūnaka.
The agreement provides a platform for ongoing discussions around Tiwai Smelter and new green hydrogen opportunities.
Posted: 6 December 2022