Energy News: Green Hydrogen Push Gaining Momentum
Article by Greta Yeoman
World's biggest electrolyser factory?
Fortescue Future Industries – the green energy arm of mining giant Fortescue Metals Group – has started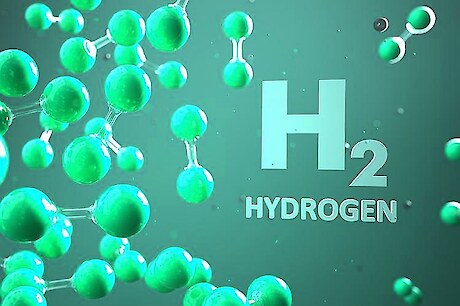 building an electrolyser production factory in Gladstone, Queensland. It will be the largest electrolyser plant in the world, FFI says.
The plant will be developed in partnership with US hydrogen fuel cell manufacturer Plug Power Inc.
This is the first stage of FFI's planned green energy manufacturing centre, which will also later produce green technology such as cables, batteries, wind turbines and solar panels.
The company says the first electrolysers will begin rolling off the production line next year.
FFI says the electrolyser facility will have an initial capacity of 2 GW a year – more than doubling current global production, and enough to produce more than 200,000 tonnes of green hydrogen each year.
FFI is targeting the production of 15 million tonnes of green hydrogen per year by 2030. It says this is equivalent to removing 60 million diesel cars off the road this decade.
Cheaper grid access for H2
A new report suggests European nations could waive connection fees for electrolysis plants connected to the electricity grid to reduce green hydrogen production costs – an idea that India has just announced it will implement.
UK energy research organisation Aurora Energy says transmission costs, along with variable power prices, make green hydrogen more expensive for producers connected to the grid. It recommends waiving transmission or connection fees.
Despite high gas prices and carbon costs, 'blue' hydrogen is expected to remain cheaper to produce than green hydrogen across most of Europe for at least the next decade, according to Aurora.
S&P Platts says UK green hydrogen cost an average of US$18.47/kg (from alkaline electrolysers) and US$21.86/kg (from polymer electrolyte membrane electrolysers) in January. Hydrogen produced from gas using autothermal reforming and carbon capture technology was about US$6.34/kg on average.
"The optimal business model is to connect an electrolyser to on-site renewables – and optimising between wind and solar production sources can yield further gains," Aurora says.
About 12 per cent of the global hydrogen pipeline (340 gigawatts) is connected to the grid. About 200 GW of the pipeline will be built in Europe.
Under its hydrogen strategy, India will waive inter-state transmission fees for green hydrogen and ammonia projects commissioned before July 2025.
Manufacturers can also connect to the electricity network on a priority basis, and bank unconsumed renewable power for up to 30 days with their distribution company, then take it back when required, the Ministry of Power says.
India aims to produce 5 million tonnes of green hydrogen per year by 2030.
Hydrogen flights
Aircraft manufacturer Airbus has announced plans to use its discontinued A380 model to test hydrogen-fuelled flight.
It is partnering with CFM International, a joint company between General Electric and Safran Aircraft Engines, on the project.
Airbus will use the A380 "flying testbed" for ground and flight tests of a direct combustion engine fuelled by hydrogen and equipped with liquid hydrogen tanks.
Airbus aims to introduce zero-emission aircraft into service by 2035. Air New Zealand signed a memorandum of understanding with Airbus in September to assess whether hydrogen-powered aircraft could be part of its fleet by 2030.
But Air NZ says hydrogen doesn't suit long-haul operations, which will require the development of sustainable aviation fuel.
Liquid hydrogen must be kept at -253˚C or it will boil off. The tanks to contain it are both much heavier and much larger than conventional fuel tanks. That creates range and passenger capacity constraints.
Posted: 9 March 2022