He Ao Hou, New Future Murihiku programme well received in schools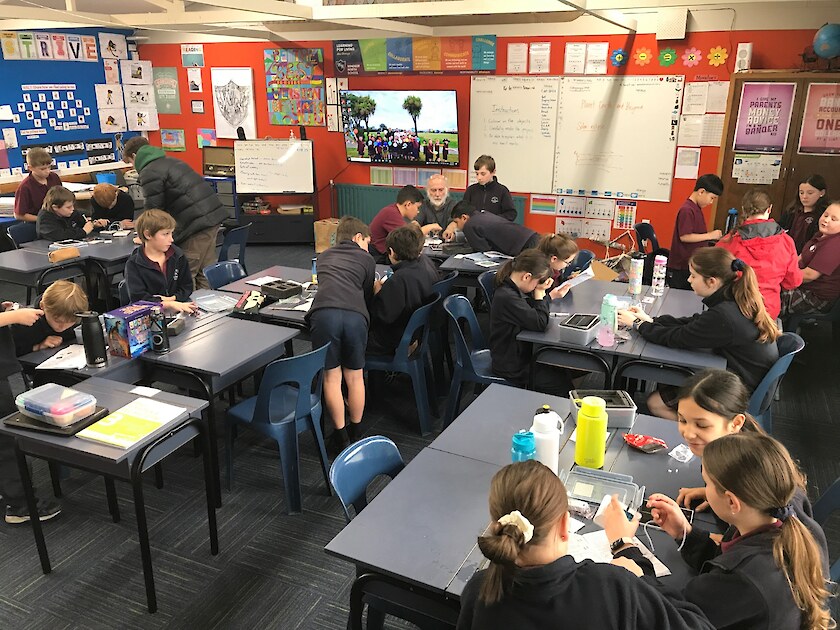 Students from Windsor North Primary School, Invercargill busy putting together their hydrogen kits.
Since our July update, we have continued visits to Southland schools to explore green energy and hydrogen technology. The feedback and engagement from schools has been very positive. Dr David Warren from Chemistry Department of Otago University, has shared the activity within the University, resulting in University students taking up the opportunity to come along on Fridays. It has been great to have these students visit the schools and interacting with the next generation.
Visits will continue through to mid-September 2023.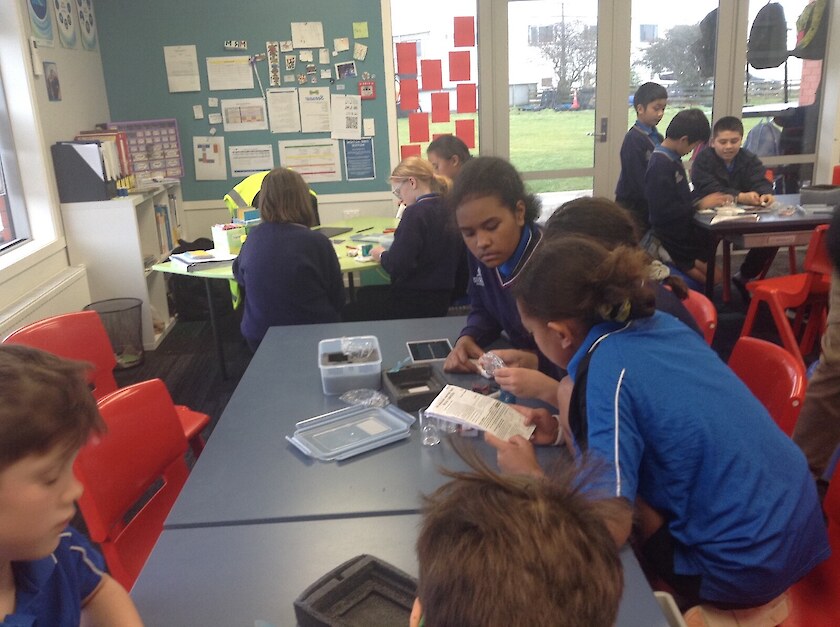 Assembling Hydrogen Kits at the 7th Day Adventist School, Invercargill.
Interest in the programme continues to grow. Tahu News recently visited Mataura School with us. Check out their news item here: Tahu News He Ao Hou.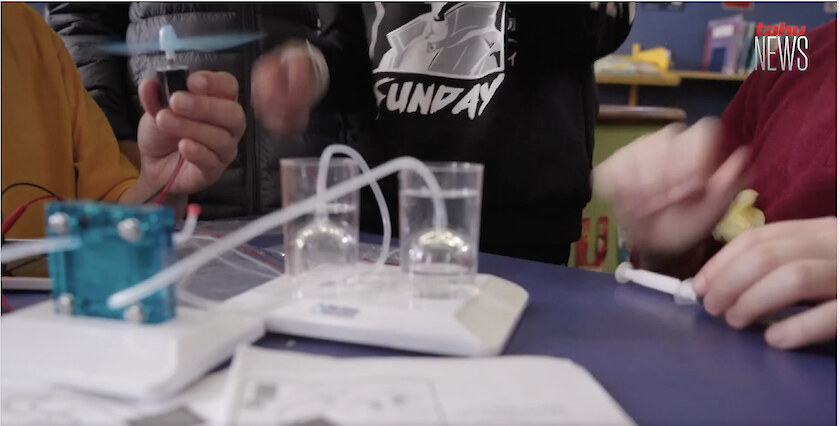 Tahu News: Chemistry in action in Mataura.
He Ao Hou: New Future Murihiku is focussed on building a positive and hope-filled vision of the future and encouraging our young people to see themselves playing an active and vital role in our region. Our intent is to show young people that the technology exists to decarbonise our economy and build great opportunities for life and work in our region. See here for programme details.
Te Ara Aukati Kore Programme Lead, Ivan Hodgetts said: "we have had a great response from schools and talking with teachers, there is strong interest in continuing these activities and more professional development like what we provided on 22 May. I'm now working with Dr Warren to develop future programme ideas."
Dr Warren has enjoyed bringing Chemistry students with him to some of the school visits. If you are interested in technology and science and spending time with children, Teaching is a great career option. It's where David started his career. Check out Otago Uni's Invercargill Campus if you are thinking about a career in education.
Murihiku Regeneration acknowledges the generous support of sponsors and partnering agencies, noted below.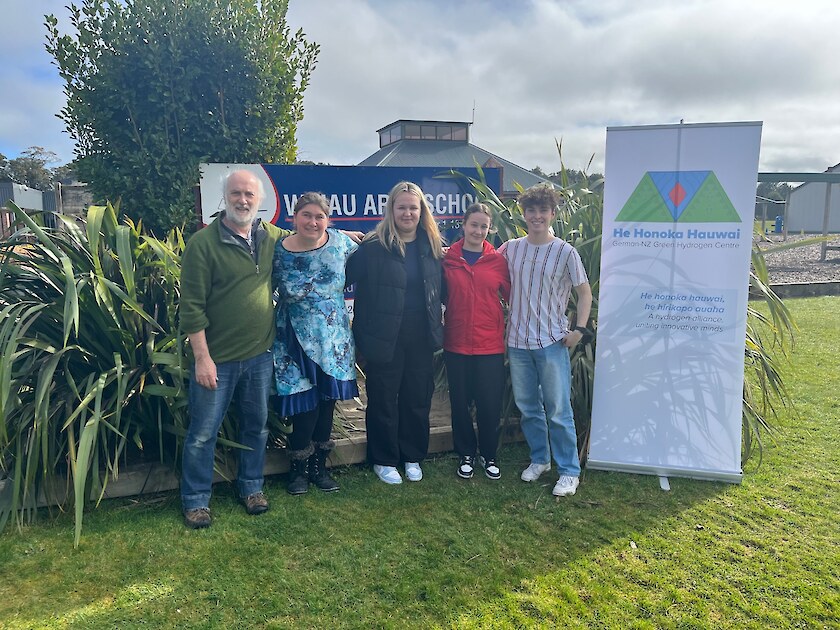 Dr Warren with Otago Students at Waiau Area School. From left: Bronwen Dalley, Molley deGroot, Hayley Anderson and Thomas Patten.
Special thanks go to Otago University, Dr David Warren and Professor Sally Brooker (He Honoka Hauwai) for making He Ao Hou a part of their school outreach activities.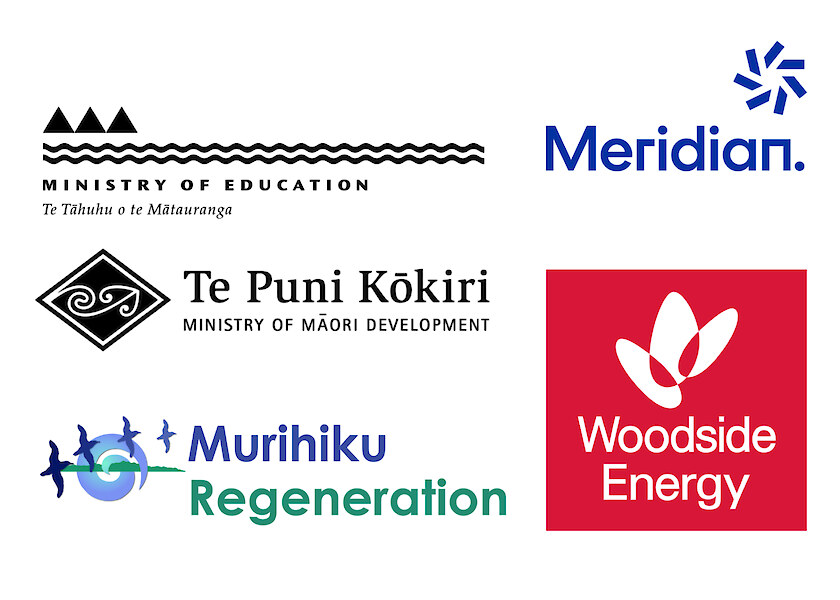 Posted: 3 September 2023