Honouring international Partnerships - Murihiku Sister City Visit to Kumagaya, Japan
As part of the Invercargill sister-city relationship with Kumagaya in Japan, a Mayoral delegation from Invercargill is visiting Kumagaya city over the period 19-25 July, 2023.
Included in this delegation is Michael Skerrett, in his position as one of the Upoko of Murikiku Hapū. Michael was honoured today as a part of a key civic ceremony.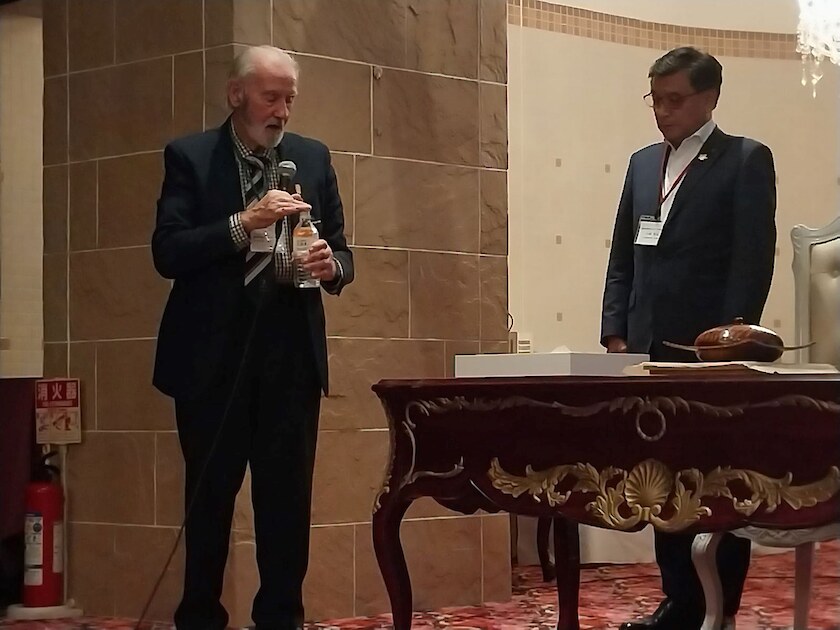 In the picture shared by Mayor Nobby Clark, Michael Skerrett blessed with water the glass huia and was honoured by city officials in recognition of is mana and status. Mayor Clark acknowledged that, 'during the ceremony, Michael was recognised as a person of high status, also in his role in representing mana whenua. It brough mana to the whole delegation."
The sister city relationship with Kumagaya is an important one for Invercargill, and for Murihiku Regeneration as it seeks to identify opportunities to innovate and grow the region both from a social and economic perspective. The Japanese hold the Iwi, Māori relationship as a key and central part of any ongoing international relationship. They also value continuity and Michael Skerrett has provided that cultural link for this relationship.
This visit recognised Michael Skerrett's long association with previous international delegations, with Kumagaya City specifically, and in working with Invercargill City Council,
Michael's attendance provides an opportunity to have Murihiku Regeneration and Hapū represented, at a governance level as a part of the Office of Upoko, alongside local government as partners, and to form key relationships with relevant international people and other entities at a mana to mana level. This visit will help the broader Murihiku Regeneration work across the four pou, and also focus in on potential new economic opportunities relating to projects such as green energy and aquaculture.
We are very pleased that Michael was able to represent both Invercargill City Council, Murihiku Regeneration and also the whanau, Iwi, Hapu and all of our community on this delegation", said Terry Nicholas as Murihiku Regeneration Portfolio Director.
Posted: 24 July 2023