Murihiku and Ngai Tahu Attendance at Woodside New Energy First Nations Advisory Groups Roundtable
Terry Nicholas , Murihiku Regeneration Portfolio Director and Thomas Aerepo-Morgan, from Ngai Tahu, attended the April 2023 First Nations Advisory Group Roundtable, held in Perth Australia on 3 April, 2023. The Roundtable was sponsored by Woodside New Energy, who are looking to undertake a green hydrogen production project in Murihiku-Southland by 2030.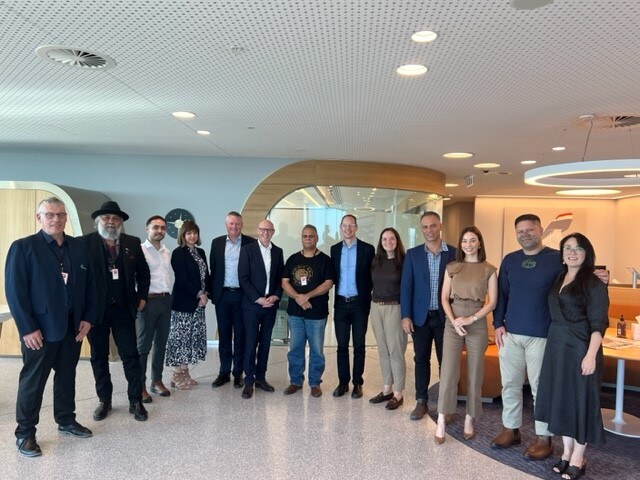 Members of the First Nations Advisory Groups meet with Ngai Tahu representatives..
The role of the First Nations Advisory Groups is to provide independent expert knowledge, advice and recommendations on matters affecting First Nations peoples and communities that are of regional, national or global importance. The event is held yearly to help build awareness, understanding and set future processes, practices and priorities between the First Nations and Woodside as a large industrial player in Australia.
Attending the Roundtable, Terry and Thomas had the opportunity to share the history, cultural context and challenges faced by Ngai Tahu and also the opportunities being looked at through an intergenerational and regenerative lens of the Murihiku Regeneration kaupapa.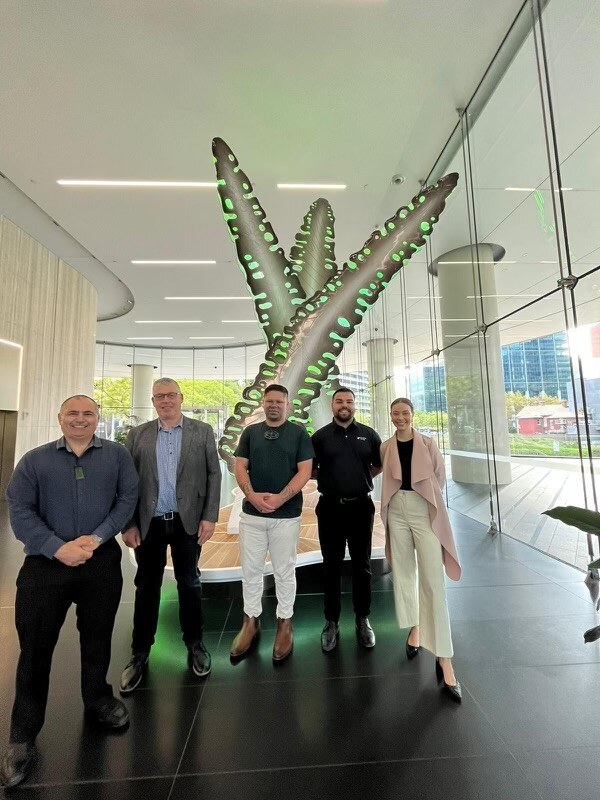 Those feather in the lobby ae designed by a Noongar artist. They are the feathers of the osprey. The 3 feathers have 2 sides so the six sides represent the 6 Noongar seasons.
"It was an opportunity for us to share our experiences and learnings, but also get back some of the knowledge and insights from the First Peoples representatives at the roundtable, to then look at how we might work with Woodside in the future should their project proceed", said Terry Nicholas.
"It was a great learning experience to be with the First Peoples Elders, and an opportunity to connect on our histories, culture and challenges. We can certainly take some of these insights back home", said Thomas Aerepo-Morgan.
The Murihiku delegation is with Woodside New Energy, from 3-6 April and the visit has included commercial meetings and a visit to the major Woodside production projects sites in Western Australia to look at the impact on, and interactions with local communities.
Posted: 5 April 2023