Murihiku Regeneration and Fortescue Future Industries signs collaboration agreement to develop large scale Green Hydrogen plant in New Zealand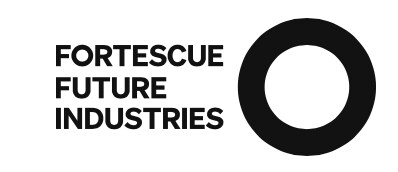 Fortescue Future Industries (FFI) has signed a collaboration agreement with Murihiku Hapu of Ngāi Tahu, that will see them working together to assess and potentially develop a large scale, renewable green hydrogen production project in Southland, New Zealand.
The project proposes construction of a large-scale hydrogen plant in Southland which aims to achieve first production in early 2025, with potential for multiple stages of expansion in future. The project is subject to an initial assessment process and an investment decision by the Board of Fortescue Metals Group Ltd and New Zealand Investor Boards.
FFI Chief Executive Officer Julie Shuttleworth AM said, "FFI's goal is to become the world's leading fully renewable energy and green products company.
"Our work with Murihiku Hapu as representatives of Ngāi Tahu during the early days of this project demonstrates an alignment of our respective values and a common vision for Southland's and New Zealand's potential role in leading a green hydrogen transition. We believe our whanaungatanga will ensure a successful future outcome for all New Zealanders.
"FFI recognises, respects and upholds the principles of The Treaty of Waitangi. We recognise Murihiku Hapu's mana whenua of Southland and greatly value their guidance and contribution to the future success of this project."
Murihiku Upoko, Tā Tipene O'Regan said, "This project could be one of the world's first large scale green hydrogen facilities, powered by existing and new renewable energy generation. We hope to support greater New Zealand wide renewable generation investment, while at the same time contributing to the management of New Zealand's dry-year risk. Despite being a regional opportunity, this project will be developed in New Zealand's national interest.
"The project could enable the creation of a hub for hydrogen innovation in New Zealand and provide significant economic growth through regional and national hydrogen industry job creation, as well as diversifying and broadening New Zealand's skilled workforce.
"FFI's global hydrogen industry leadership and Fortescue's successful track record of partnering and collaborating to develop large scale, complex capital projects, makes working alongside them an exciting prospect."
Murihiku Regeneration Programme Director, Terry Nicholas said, "The FFI and Murihiku Regeneration team will be sharing further information with Murihiku and Ngāi Tahu Whānui and also the wider Southland community as we progress this project. We are actively engaging across many areas to understand and share in the opportunities this project will provide."
About FFI:
FFI is the 100 per cent renewable green energy and industry company of Fortescue Metals Group Limited (Fortescue).
FFI is establishing a global portfolio of renewable green hydrogen and green ammonia operations that will position FFI at the forefront of a global renewable hydrogen industry. FFI will leverage Fortescue's world leading track record of innovation and development of large-scale integrated infrastructure assets in order to deliver FFI's vision of green hydrogen becoming the most globally traded seaborne energy commodity in the world, with an initial plan to produce 15 million tonnes per annum of green hydrogen by 2030.
FFI's vision is further supported by Fortescue's commitment to lead the heavy industry battle against global warming, and in March 2021, Fortescue announced an industry-leading target to achieve carbon neutrality by 2030. FFI is a key enabler of achieving this target through the development of its green electricity, green hydrogen, green ammonia, and other green industrial projects.
Media contact:
Michael Vaughan, Fivemark Partners
E:
M: +61 422 602 720
Posted: 2 August 2021