Murihiku Regeneration welcomes update from NZAS at their Invercargill community forum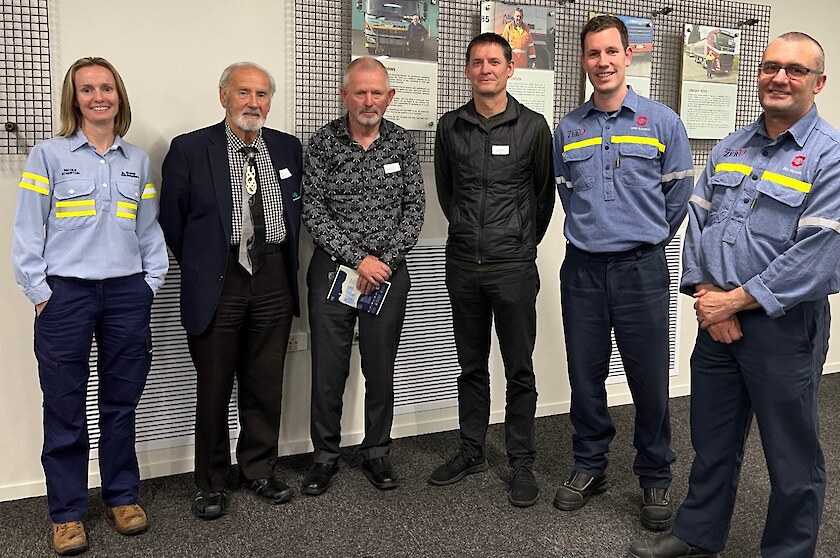 Pictured L-R: Nicole Atherton (Rio Tinto Aluminium Closure Readiness General Manager), Michael Skerrett (Upoko, Murihiku Regeneration), Nobby Clark (Invercargill Mayor), Ivan Hodgetts (Murihiku Regeneration), Chris Blenkiron (NZAS General Manager and CE), Dion Williams (NZAS Community and Social Performance Manager).On Wednesday 23 November 2022, NZAS hosted another of their community forum series in Waihopai/Invercargill. We were heartened to note NZAS CEO Chris Blenkiron's comments that they intend to continue to provide these forums as an opportunity to share smelter updates and engage with our community.
Topics covered included remediation, waste management, future of the smelter, procurement opportunities for 2023, and ongoing discussions regarding the smelter's use of energy and its role in the national grid.
Chris also spoke of the importance of their developing relationship with Ngāi Tahu and the community generally.
The next community forum will be held at Te Rau Aroha, Bluff on Wednesday 30 November, 5.30pm onwards. We look forward to seeing whānau attend this event next week.
This is a great opportunity to voice your feedback and ask questions of NZAS team members.
Posted: 23 November 2022