New iwi-led health service to open in Waihōpai
Article written by Louisa Steyl. Republished from Stuff.
A new iwi-led primary care service will be opening its doors in Waihōpai this week.
After months of planning, Te Hau o Te Ora (The Breath of New Life) – a 50/50 partnership between Awarua Rūnaka, Hokonui Rūnanga and the WellSouth primary health network – will be open for new enrolments and bookings on Monday.
It will bring relief to the city where thousands of residents are struggling to access a GP.
Te Hau o Te Ora service manager Anna Gaitt said the practice was an opportunity to create a new model of care that took a holistic approach to healthcare.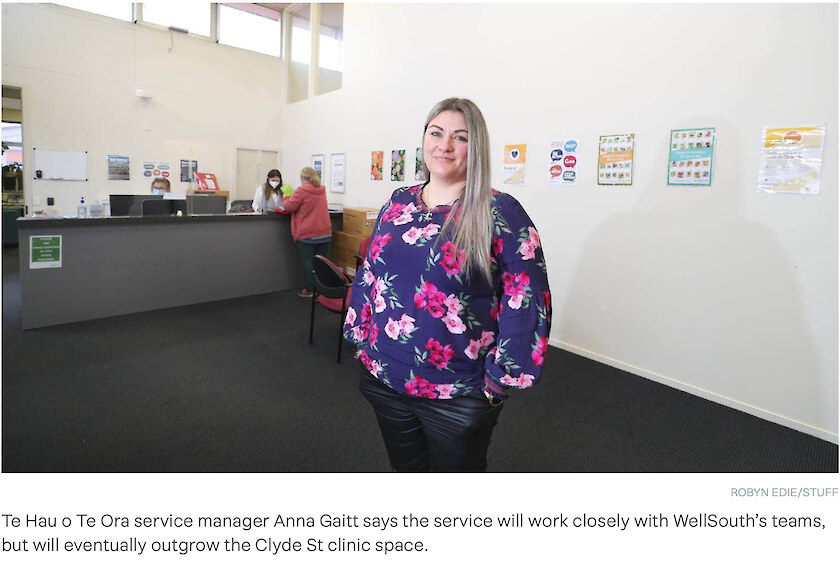 More than 300 patients have already pre-enrolled to join the practice; which will be staffed by one GP, two nurses and a health improvement practitioner.
Based on the service's experience after taking over the Mataura Medical Centre, Gaitt believes they'll be able to take on some 3200 patients.
"I'm hopeful that we'll keep recruiting, and won't have to put a cap on that" she said.
WellSouth first announced its intention to open a new primary care service in Invercargill in February 2021 to improve access to GPs, improve after-hours GP capacity, and reduce pressure on Southland Hospital's overwhelmed emergency department.
Plans were delayed while the PHO struggled to recruit a GP and by June 2021, Hokonui Rūnanga, Waihōpai Rūnaka and Awarua Rūnaka announced their support for the project.
The parties signed an official partnership agreement and announced the service's name in September 2021.
Another new practice, West Invercargill Health, also opens ons Monday, but Gaitt believed there would always be a need for more primary care services in the city.
Anecdotally, there were between 3000 and 8000 unenrolled patients in the city, depending on who you spoke to, she said.
And all newcomers to the city shared the experience of not being able to access a GP, Gaitt said, irrespective of who they were or where they came from.
New patients at the low-cost practice will undergo comprehensive health assessments and enrolments will only be open to people who don't currently have a GP.
Gaitt said it would be important to spend extra time with people in the beginning because for many, it would be their first interaction with healthcare for a long time.
"For us, it's about understanding what our patients need from us in their healthcare journey – and that won't always be a GP."
Staff would work with social service agencies to connect patients who needed support that wasn't necessarily in the healthcare sphere.
This could be budgetary advice, for example, or housing support.
And as the practice got to know its new patients, it would learn more about what its patients needed and what services it could offer in-house, Gaitt said.
Te Hau o Te Ora will open after a whakawatea (cleansing ceremony) on Monday.
The practice will operate from WellSouth's Clyde St premises initially, but there are plans to move into a purpose-built facility in the future.
Gaitt also hopes to one day open an urgent care facility which she said would be a "game-changer" considering the pressure on Southland Hospital's emergency department.
Posted: 30 July 2022