Ngā mihi Fletcher Steel!
Article by Libby Young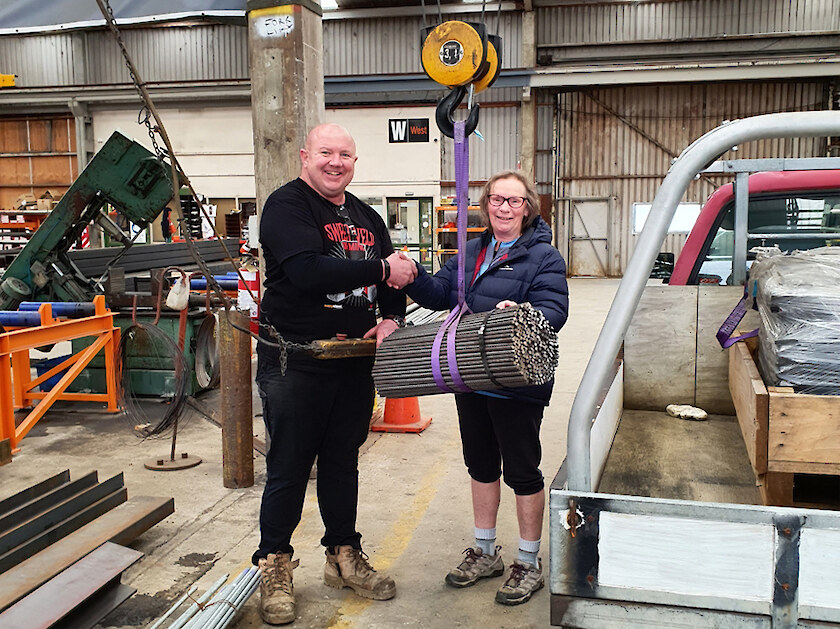 Donation of Reo Stakes and Warratahs from Fletcher Steel's Mike Mulligan to Lois Bishop from the Hokonui Tramping Club.
The team at the Hokonui Rūnanga are constantly amazed at the generosity and goodwill of the people and organisations in our community. An excellent example of this is Fletcher Steel, who has kindly donated over 250 Reo Stakes and 250 Warratahs to assist the Hokonui Tramping Club and the Hokonui Rūnanga with their pest control efforts in Haumuri (Croydon Bush). With these materials, our traps will be safer to operate and easier to handle.
Haumuri reserve is 874 hectares containing cycle trails, campgrounds, botanical gardens, and walking tracks. Haumuri is considered culturally significant to the Hokonui Rūnanga as it is home to many indigenous species and to the tributary headwaters to Au Nui Pihapiha Kanakana (Mataura Falls). In the past, predators such as possums, rats, and mustelids have killed many indigenous species and have severely damaged vegetation. However, this has been reduced considerably due to the trapping efforts of the wider community.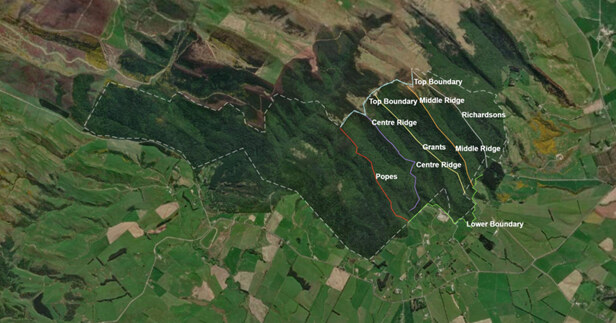 Map of Haumuri (Croydon Bush) trapping lines.
The Hokonui Tramping Club has been operating trapping lines in Croydon Bush for over 12 years. In that time, they have caught over 2500 pests, including over 1000 rats, almost 800 Mustelids, 400 hedgehogs, and 200 possums. Last year alone, they managed to catch over 200 pests. If these efforts weren't impressive en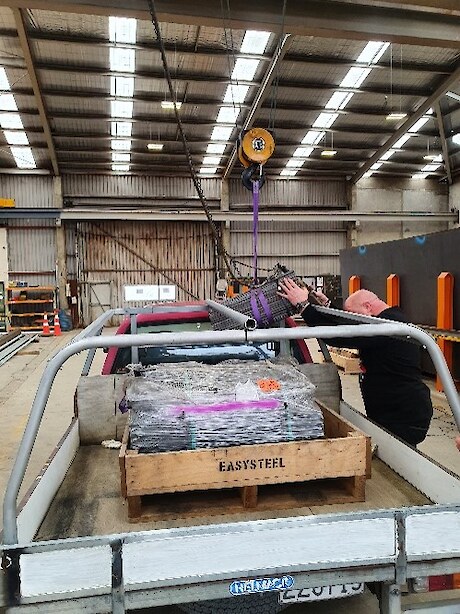 Mike Mulligan loading Reo Stakes and Warratahs.ough, this mahi is entirely voluntary, driven by a passion and appreciation for the local environment. However, there is no denying that more work is still needed to restore this habitat to a biodiversity-rich area.
Eighteen months ago, the Hokonui Tramping Club partnered with the Hokonui Rūnanga and their work became a part of our wider Hokonui Hills Biodiversity Project. The four main objectives of this project are the restoration of habitats and vegetation,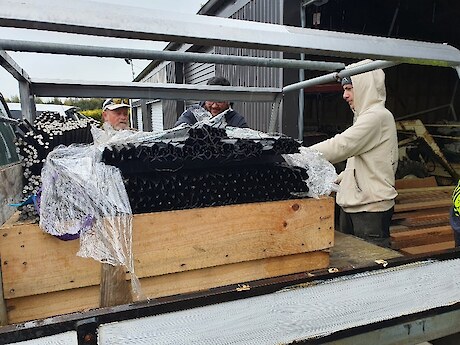 Delivery of the goods to the Hokonui Rūnanga Taiao team.to see mahinga kai and rongōa species flourish, the protection and return of taonga and lost species, and to share intergenerational knowledge which enables the full expression of kaitiakitanga.
Fletcher Steel recognised this hard work and believed in the vision of the project. Their donation will have a huge impact on the volunteer's ability to function. The waratahs and reo stakes allow our volunteers to rebar the traps stationary to the ground. This means issues with trap interference and vandalism will be removed, and the traps will be easier and safer for our volunteers to operate.
The combined efforts from both Fletcher Steel and the Hokonui Tramping club are excellent examples of how the community can come together to help each to accomplish incredible things.
Posted: 10 November 2022