Rio Tinto Leaders and Murihiku Upoko meet to discuss the Future
On December 5th 2022, Ivan Vella (CEO of Rio Tinto Aluminium), Armando Torres (Managing Director of Rio subsidiary Pacific Aluminium, and Chris Blenkiron, CE of NZ Aluminium Smelter) met in Wellington with Murihiku Upoko – Ta Tipene O'Regan and Terry Nicholas to discuss the future operations of the NZ Aluminium Smelter (see picture). The Hui was supported by Te Rūnanga o Ngai Tahu CEO- Arihia Bennett, and Murihiku Regeneration advisors- David Stock and Mike Shatford.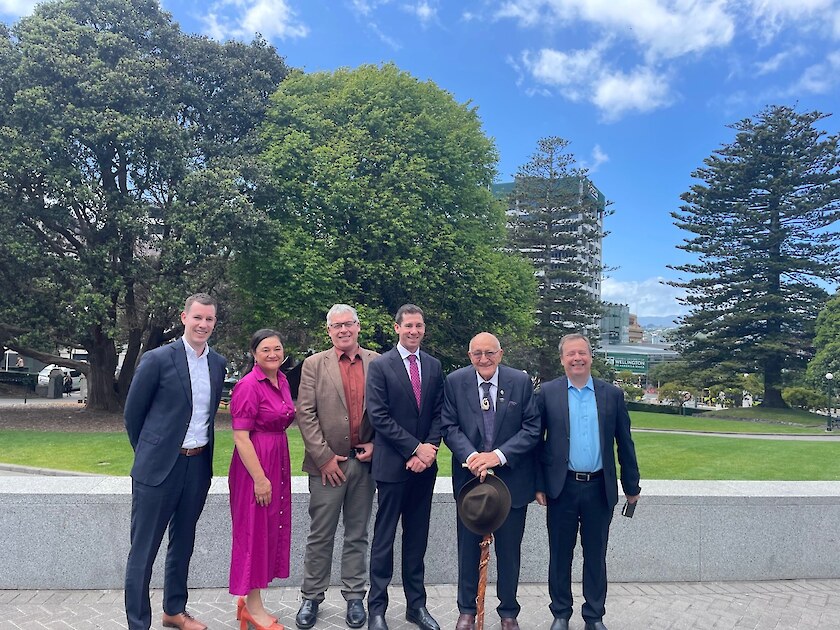 Tiwai Ministers and Rio Tinto Meeting
Among subjects discussed, were decarbonisation, the energy transition, progress around site mediation and the set-up of the Joint Tiwai Advisory Group, and consideration of future intentions around Tiwai Smelter Site closure and the potential to remain for the future.
"It was a positive meeting, and we encouraged Ivan and his team to look to reach out and firm up their future intentions for the smelter. We see the opportunity for a long term future, based around the energy transition and rapid decarbonisation of their industrial processes." said Ta Tipene O'Regan.
A joint meeting between Upoko, Rion Tinto and with relevant government Ministers – Hon Grant Robertson and Non Megan Woods, was then undertaken in beehive offices to update on the state of play.
"It was a constructive meeting, and we appreciated the willingness for Ministers to meet with us. It identified further discussions were needed, and the issue of all parties acting in the national interest was also made by Ta Tipene and myself," said Terry Nicholas.
Murihiku Regeneration, through Hokonui Rūnanga continues to engage with Rio Tinto and relevant stakeholders on the future of the smelter and wanting to give certainty to the region.
Posted: 31 March 2023