The Green Energy portfolio has been developed to focus on Tiwai certainty, decarbonisation and developing a green hydrogen energy future.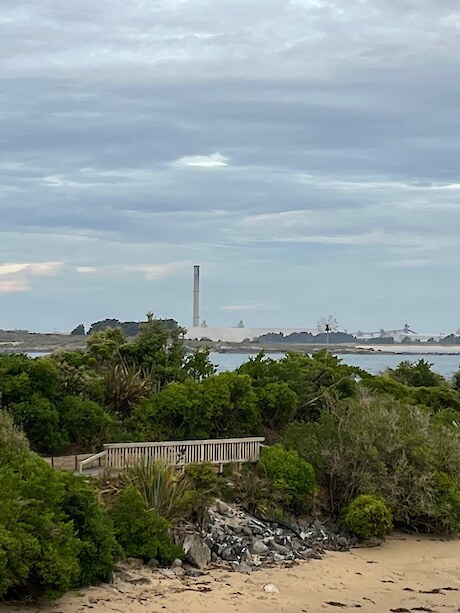 View of the Tiwai Aluminium Smelter from Stirling Point, Bluff.
The world's energy system is changing. Burning fossil fuels to produce electricity, power vehicles and manufacture goods is driving climate change. Governments around the world, including New Zealand's, have committed to reducing our reliance on fossil fuels. These changes are both a challenge and an opportunity.
Purpose
Ngāi Tahu ki Murihiku at the centre of large scale clean energy capability that protects te taiao and supports growth and well being for our region and country.
Hydrogen
Learn more about hydrogen as an energy carrier in the video below. What is the hype about? Where is current thinking at? Is it the 'answer' to replacing fossil fuels? What's the difference between 'grey', 'blue' and 'green hydrogen'? Find out the answers to these questions - and more…
Hydrogen Collaboration
Researchers from the University of Canterbury (UC) and University of Otago are joining forces with community-led green hydrogen initiatives to ensure positive gains for tamariki and rangatahi. The intention is that these projects will engage rangatahi across Ngāi Tahu rohe, including targeted activities with Murihiku Regeneration.
Watch the video below to find out more about hydrogen and the latest research …