Murihiku/Southland poised to become Aotearoa New Zealand's renewable energy capital
Located in the Roaring 40s, Murihiku-Southland is perfectly located for wind generation – both onshore and offshore. Large-scale wind projects will be integral to developing a green hydrogen economy here in the deep south.
There is an opportunity for Ngāi Tahu to lead New Zealand in this sector within Te Waipounamu – with the potential to invest in and leverage the development of significant renewable energy projects, particularly in Murihiku.
Te Rūnanga o Ngāi Tahu Group Head Strategy & Environment, Jacqui Caine, and Investment Analyst, Ben Reriti-Jones, travelled to Germany to attend the WindEnergy Hamburg and H2 Expo on behalf of Murihiku Regeneration. They were accompanied by Dr Regina Eisert, science adviser to the Murihiku Regeneration Energy Komiti and, in Hamburg, Ross Copland, CEO of the NZ Infrastructure Commission.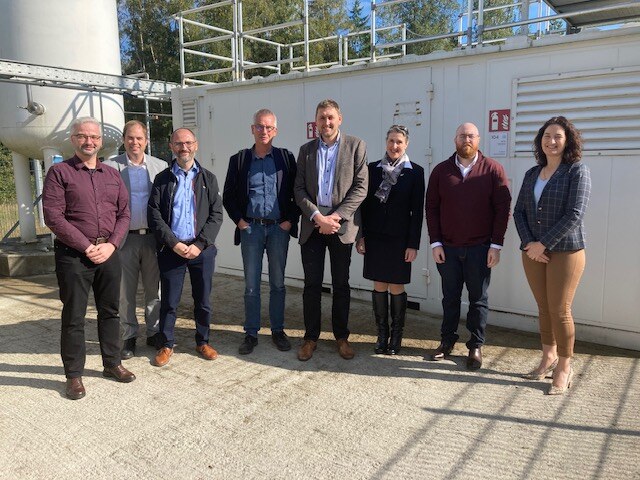 Delegation at Hereon in front of Hydrogen testing facility. From right to left: Jacqui Caine, Ben Reriti-Jones, Dr Regina Eisert, Ross Copland.
There were consistent themes at the Expo, which was attended by over 35,000 people. Hydrogen is the catalyst for an energy revolution, given impetus by the energy crisis the war in Ukraine has caused. The technology for producing and deploying hydrogen is evolving rapidly, with innovative solutions to combining hydrogen with other renewable energy (such as offshore wind) and taking an energy ecosystem approach. There was also significant interest in global investment and developer activity for future projects within Murihiku.
Terry Nicholas, Programme Director for Murihiku Regeneration's Green Energy opportunities states that, "the Germany delegation is one of two concurrent international visits undertaken to support our green energy kaupapa; the other being a visit to Japan along with Energy Minister Dr Megan Woods. We are doing this work in the national interest, to support our Hapū and to also provide a way forward for the Murihiku-Southland community."
As countries vie to attract investments and secure contracts, supply issues have already started. As an example of scale, President Biden passed the Inflation Reduction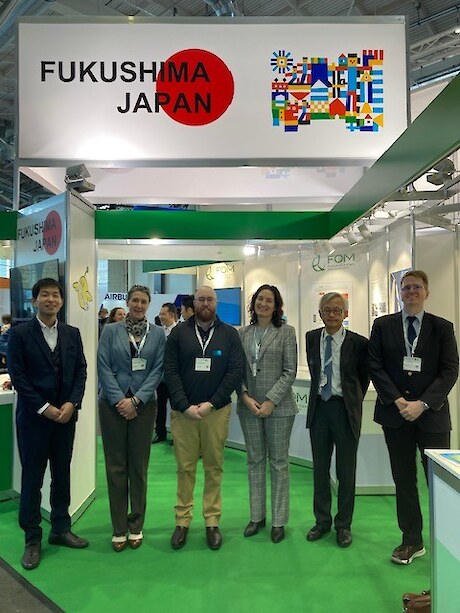 Meeting Fukishima stand members (noting Mike Pohio had accompanied Minister Woods there earlier in the week).Act (IRA) in August 2022, which features US$370 billion in spending and tax incentives on clean energy provisions to encourage investment in the US.
The scale of onshore and offshore wind being produced and planned for globally is astonishing. Thorough spatial planning is required to ensure optimal location, appropriate turbine design and to mitigate biodiversity and environmental impacts. The UK was identified as a reference for New Zealand policy development and Japan as a reference for technical standards (given similar seismic requirements).
According to Mike Shatford, Green Energy Lead at Murihiku Regeneration:
"The onshore and potential offshore wind for Murihiku is fantastic and forms a big part of the renewable energy strategy we are in the process of developing.
We are very much looking forward to wind projects supporting the development of a large scale and high value green hydrogen economy in Murihiku-Southland.
A big thanks to Dr Regina Eisert for supporting Murihiku Regeneration on this important delegation."
Posted: 4 October 2022