Murihiku Regeneration is working with partner Heritage Expeditions and with the Department of Conservation (DOC) to carry out research and monitoring in the Ross Sea Sector from Murihiku to Antarctica.
Our research supports the objectives of the Ross Sea Region Marine Protected Area (MPA) in the wider context of how this region is linked to Murihiku/Te Waipounamu.
This programme represents the first indigenous-led Antarctic Research Programme in the world.
A partnership for conservation and knowledge
The Southern Ocean - Murihiku ki te Tonga team includes Ngāi Tahu, DOC staff, technical experts, and researchers.
The Director of the Murihiku ki Te Tonga Programme is Riki Nicholas. The Project Manager is Murihiku Regeneration's Senior Science Programme Advisor Dr Regina Eisert, who is a member of both national committees, the Antarctic Working Group convened by the Ministry of Primary Industries and the Royal Society Te Apārangi National Committee on Antarctic Sciences.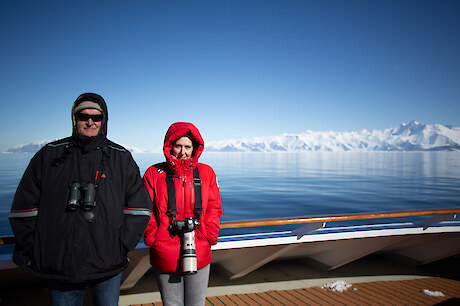 Programme Director Riki Nicholas and Science Advisor Dr Regina Eisert on expedition in the Ross Sea, Antarctica. Photo: C. Aitchison
Research context
Marine predators such as seabirds, seals, and whales integrate changes in marine productivity due to both natural cycles and the long-term shifts in baselines resulting from climate change.
Historic records such as the tītī harvest kept by Ngāi Tahu ki Murihiku provide a priceless archive of climate information and closely track El Niño-Southern Ocean (ENSO) events.
Find out more: Changes in sooty shearwater Puffinus griseus chick production and harvest precede ENSO events.
First research expedition - February 2023
Leaving from Bluff in February 2023, our team will travel due south to the Subantarctic Islands and on to the Ross Sea region of Antarctica on the Heritage Adventurer.
We will deploy the advanced remote sensing technology to study whales, seals, and seabirds as key tohu (ecological indicators).
Building on mātauranga Māori, we will develop comprehensive and accurate indices for the state of a marine ecosystem increasingly impacted by fishing, climate change, and human activities. Our approach will address existing critical information gaps and provide the information needed for the effective conservation and management of the region.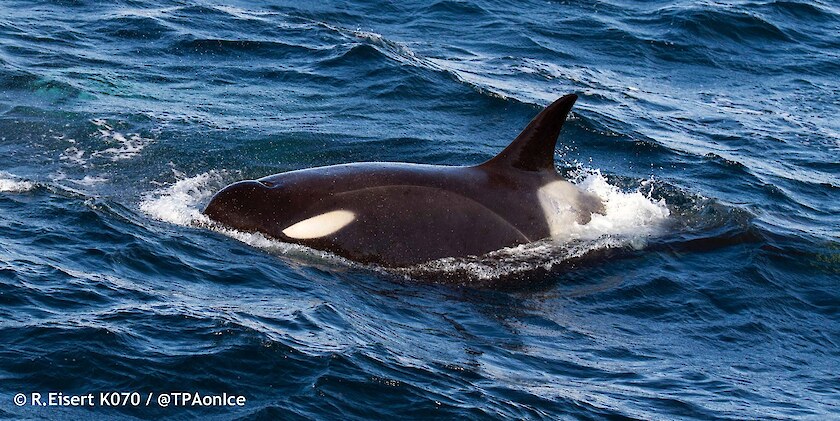 Kākahi (killer whales) are the largest member of the dolphin family and the Ocean's true top predator.