Murihiku Tītī a Kai, Tītī a Manawa
Murihiku, a land of resource, a people steadfast
Rangatahi learning about hinaki and what lives in our waterwaysMurihiku is a land of plenty. We are blessed with dramatic landscapes, national parks, expansive coastlines, a network of offshore islands, pristine lakes, and fertile farmlands. It is no wonder our people utilized the bounty offered for many hundreds of years.
Today the people of Murihiku face many challenges, including: a global pandemic, climate change and environmental degradation, and changes to the labour force and employment opportunities.
Murihiku Regeneration is about building a strong and resilient future for generations to come.
Murihiku Regeneration is also about partnerships - because we won't do it alone. Foremost will be about ensuring our partnership with the Crown is strong, meaningful and respected. Along with others, we have also been talking with a number of other potential partners - who see value in working with us – as these partners come onboard, we will share more about them and how we will work together.
To achieve our vision, we will take a long-term view, but act now to build towards our future.
Some of the key programmes of work include:
Engaging with Rio Tinto/ New Zealand Aluminium Smelter and the government around closure and remediation of the site -something that will need to go hand in hand.
Developing a region-wide environmental pou workstream – that focuses on jobs, new industries and protecting our environment.
Working with the region on a workforce plan that is underpinned by good data and focuses on supporting current industries to adapt, and also towards new industries -including green energy, aquaculture and environmental based opportunities.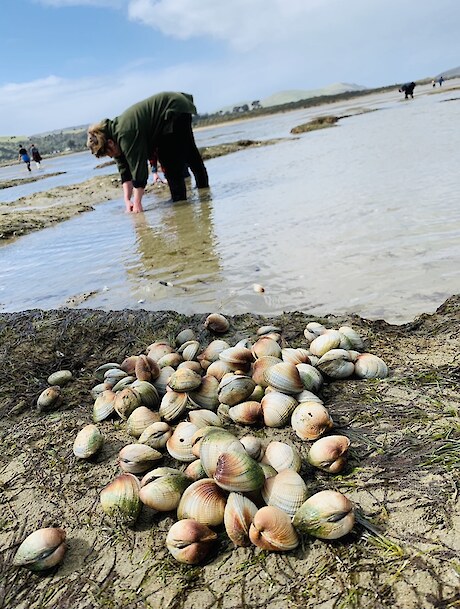 We need to protect our natural resources for generations to comeWe are also developing:
An education, training and skills approach that is about creating and supporting rangatahi pathway development for Year 7-13 students, and also skills and transitions for adults into work and to continue life-long learning.
Leadership and development for rangatahi, for our trainers and also to help build capability between Iwi, local government and central government.
A Master Plan that will support our vision and approach - many of the previous plans for this region never went anywhere – we cannot make that same mistake.